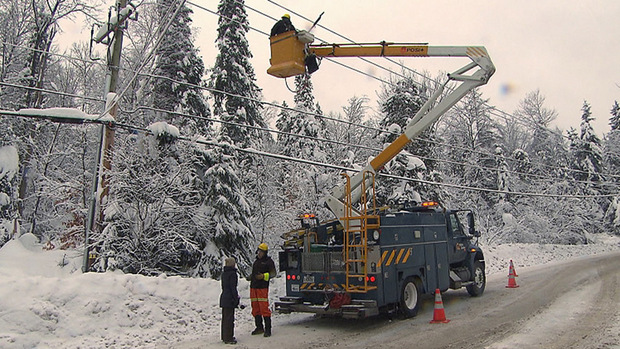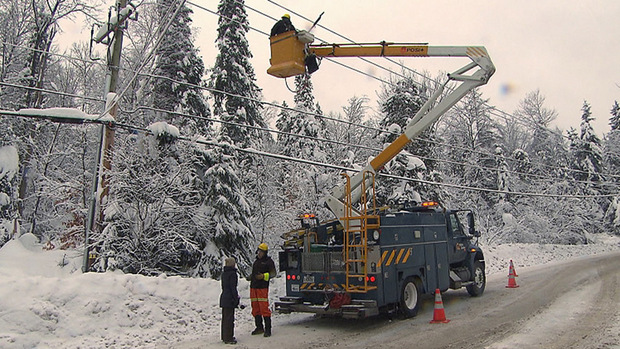 A statement from Hydro-Québec claims that its workers are working around the clock tirelessly with the help of snowshoes and snowmobiles in attempt to reinstate the power supply of its almost more than 22,000 customers, who are currently suffering from a complete blackout for several days now, due to the massive snow storm on storm Friday.

The statement alleged that company workers are facing shortage of snowshoes and often have to go to Canadian Tire stores in the Laurentians for purchasing them every time, in efforts of fixing the non-functioning power lines residing in the completely snow-laden regions. The statement made soon after 11 a.m. ET alleged that Hydro-Québec has counted roughly 21,600 customers to be suffering from power outage, majority of which belongs to the northern and western areas of Montreal. A representative of Hydro-Québec, Daniel Dumas, bluntly suspected that it is highly unlikely that all of the effected customers will have their power restored before the time of Christmas. He admitted that reality is "heartbreaking," and promised that majority employees have dedicated their day and nights for fixing the issues as soon as possible.

He pointed out that there are at least 800 workers on the ground at the moment, contributing their efforts to restore power all over the province. The dreadful snowfall of Friday tampered the power supply of many customers, mainly in the areas of Laurentians, Lanaudière and Outaouais. At its height, the blackout affected more than 110,000 customers in Quebec.