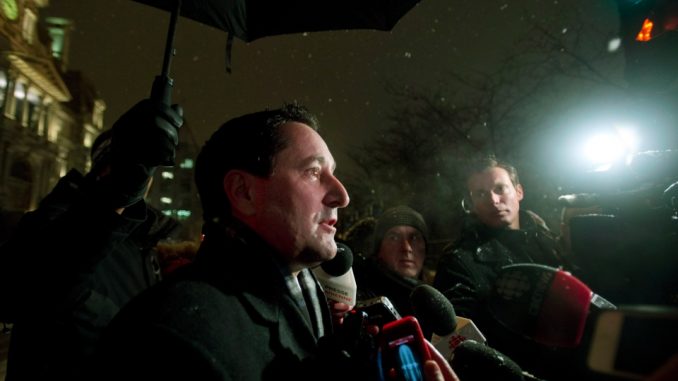 The Quebec government has affirmed that Montreal's mayor has its complete support after city hall was raided by the province's anti-corruption police squad. The cabinet minister in charge of Montreal informed media outlets that that everyone involved in the inquiry shall be considered innocent, at least until any charges are laid. Jean-Francois Lisee alleged that justice must be allowed to run its course.

Multiple raids were conducted by Quebec's anti-corruption unit at Montreal's city hall yesterday, along with several other searches in different borough offices as well. In a previous report it was alleged that both the new mayor, Michael Applebaum, and the mayor before him, Gerald Tremblay, were among the 25 people questioned by police. Later, Applebaum clarified that he was only invited to help police during the investigation and was not a target or suspect. It is being said that the raids were an effort to collect evidence regarding the campaign financing of Union Montreal.

The provincial government's unconditional support for Applebaum is quite a bit contrary in comparision to its attitude towards the former mayor Tremblay, who ended up resigning last fall. The government recommend Tremble to reflect on his political future, as soon as his scandals started circling. Tremblay was later accused, during someone's testimony at a public inquiry, of being aware of illegal financing of Union Montreal and choosing to ignore it. Tremblay has completely denied the allegation. Since then, the inquiry witness who made the claim has had other parts of his testimony attacked.