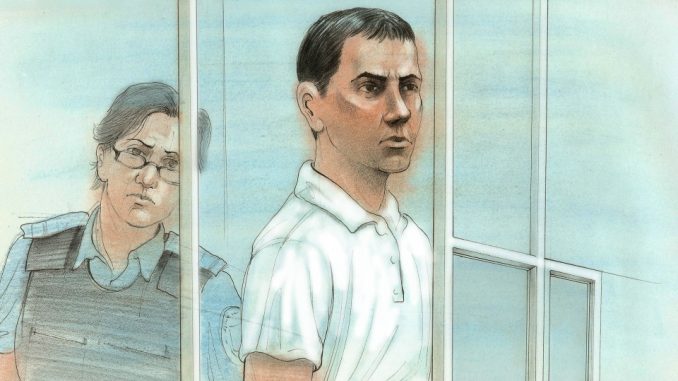 A man, described as a major Niagara drug kingpin, has been recently arrested and charged in connection to the execution-style murder at a café in Little Italy last summer. It is revealed that Nicola "Nick" Nero has been officially charged with first-degree murder of Johnny Raposo. Nero was kept in police custody since May, 2012, when he was arrested during a drug raid in St. Catharines, called Project INK.

35-years-old Raposo was shot dead on June 18, 2012, while he was watching a Euro Cup soccer game in public on a terrace of a Sicilian Ice Cream Shop on College Street, east of Ossington Avenue. Authorities pronounced him dead at the scene. Another suspect, Martino Caputo, has also been arrested and charged in relation to Raposo's murder while he remains in custody of German authorities as the Public Prosecution Service of Canada seek an extradition. Caputo was recently arrested in execution of an international arrest warrant emerging out of Project INK. A third man, Rabih al Khalil, has also been charged but not yet arrested.

Toronto police has planned to make an explanatory press conference at a 1 p.m. It has already confirmed that Raposo was indeed the prime target of the shooting that took place at the crime scene. It is reported that a man dressed in construction clothing went to Raposo and fired several gunshots with very close range. Three days after the shooting, police charged 26-year-old Dean Wiwchar, of B.C. with first-degree murder. Wiwchar has pleaded not guilty.