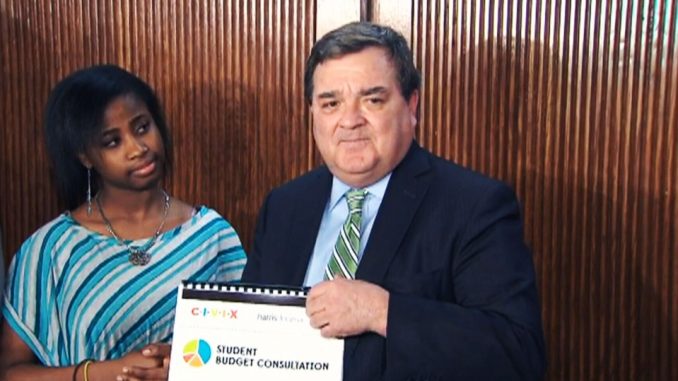 This article was last updated on April 16, 2022

The Finance Minister of Canada has made a final announcement declaring the date of presenting this year's budget. Flaherty was receiving one of the consultation reports prepared by students at the Toronto District Christian School in Vaughan, Ont., when he mentioned that "much of it is about balancing budgets, reducing deficits and so on, which is dear to my heart."
Flaherty also mentioned at the same brief appearance, that "we're going to have a budget on the 21st day of March … in the House of Commons as usual on March 21, which as you know is one week from today and before the end of the fiscal year." Bearing in mind the lethargic economic growth of Canada, pegged at an annualized increase of 0.6 per cent in the fourth quarter of 2012, the upcoming budget is commonly anticipated to get rid of any significant new spending.
Canadians were previously allowed a sneak peek of their intended fiscal plan of the main budgetary estimates in late February. Those figures signified a wide range of departments to be subjected with budget cuts, out of which Defence had an extraordinary budget reduction up to $2.7 billion, or 13 per cent. Finance Minister, Jim Flaherty, assured that the federal government's fiscal plan will be tabled just one week from today. Flaherty was visiting the student members of CIVIX, a national charitable organization focused on turning "young Canadians into engaged, committed and active citizens."
You can publish this article on your website as long as you provide a link back to this page.