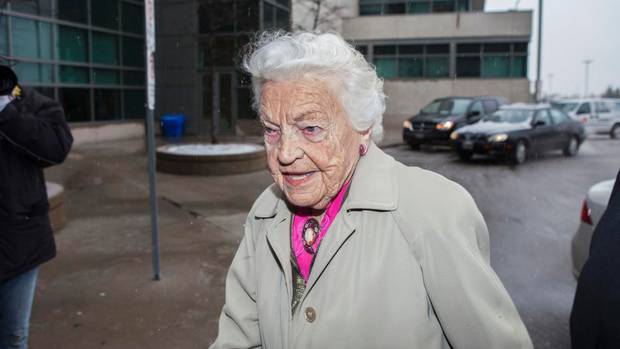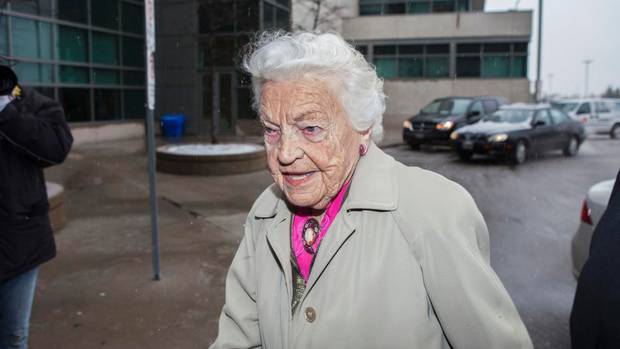 During a cross-examination by the lawyers at her conflict-of-interest hearing on Friday, Mississauga Mayor Hazel McCallion asserted that her memory was failing her, due to her old age, to reply a range of inquisitive questions regarding numerous meetings she had scheduled with her son and key players of a development company.

Lawyers presented evidence from the official records of the mayor's journal, which depicted that she had numerous meetings with her son and others involved with World Class Developments, i.e. the company that planned to bring a $1.5-billion hotel, convention centre and condominium complex to downtown Mississauga. Ms. McCallion has been accused of abusing her power as a councillor in Peel Region by playing a role in implementing a by-law amendment which resulted in saving $11-million in development charges for the World Class Developments.

Ms. McCallion informed the court in in her official testimony on Thursday that she especially instructed her staff to not update her on World Class Developments' application due to her son's involvement with the company. While alleging that her also son never shared news of the project's status. During the questioning on Friday, the lawyer representing the applicant, Tom Richardson, informed the court of a long list of appointments scheduled between Ms. McCallion, her son and various partners at World Class Developments in her home and at various restaurants. Upon inquiry, she offered an "I don't recall" or "I don't remember" in response, giving the same answers for more than a dozen times. "My memory's pretty good, but I'm 92 so maybe I've lost a bit of memory," she said.