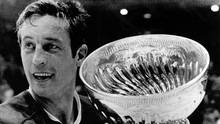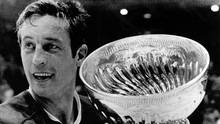 The highly motivated corruption inquiry of Quebec has recently heard that cherished icons, such as hockey hero Jean Béliveau, were used as pawns by the hands of Quebec's engineering firms, who showed them off and used their good names to court local politicians into giving them business.

A widely acknowledged political bagman and engineering firm executive, Gilles Cloutier, testified in front of the commission on Wednesday, explaining how in 2005 he set up Montreal Canadiens tickets and a meeting with Mr. Béliveau for Maurice Vaudrin, the mayor of Saint-Stanislas-de-Kostka, Que., along with his grandson. At the time, Mr. Cloutier was pursuing to win a contract intended to build a water purification plant for engineering firm, Roche, in Mr. Vaudrin's small town near Montreal. The mayor had previously informed Mr. Cloutier how he would be obliged to take his grandson to his first Canadiens' game.

Hence, Mr. Cloutier greedily made the arrangements and during the first intermission, Mr. Cloutier took Mr. Vaudrin and the youngster to the special lounge for former Canadiens players. Mr. Cloutier mentioned that "I'd prepared Mr. Béliveau some days earlier. He gave them a nice box with a Béliveau jersey. The boy was crying. The grandfather was crying. It was quite something." He added "I knew I had it 100 per cent." He further explained that one week later, town council passed a resolution to send planning work Roche's way. Like a lot of retired stars, Mr. Béliveau is frequently solicited for public appearances and autographs in Montreal.