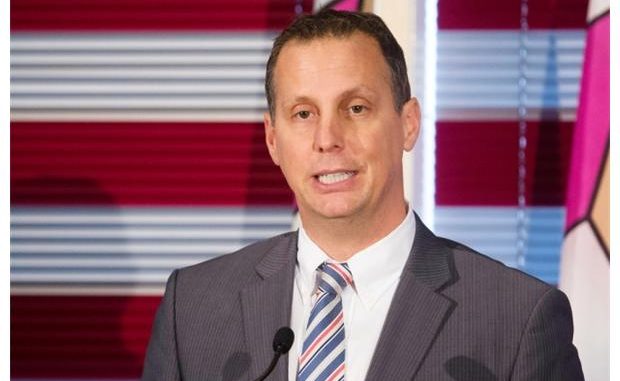 Amid growing calls to place the city of Laval under trusteeship, the Minister of Municipal Affairs, Sylvain Gaudreault, has called on the city's mayor, Alexandre Duplessis, on Friday to explain the allegations made against him at the Charbonneau Commission, which accused him and his party members to have partaken in illegal party financing schemes.

The spokesperson for Minister Gaudreault, Yann Langlais-Plante, mentioned in an e-mail response that he would only say that "everything is on the table," adding "but the first responsibility of Duplessis is explain himself to the public." Yann stated that the minister has deiced not to speak on the matter with Duplessis directly, in hope of allowing him first a chance to explain. It was emphasized that Gaudreault is evaluating "different options" to make sure that the city is well governed until the next municipal election in November. The Mayor's office was recently vacated by Gilles Vaillancourt in last November, which resulted in Duplessis taking over meanwhile. Vaillancourt offered an abrupt resignation amid serious allegations of him have received large amounts of illegal cash kickbacks on city contracts. Vaillancourt has been indicted with several criminal charges, including gangsterism, since police initiated an investigation by UPAC, Quebec's permanent anti-corruption unit.

A farmer political agent responsible of handling financial contributions of Parti PRO, Jean Bertrand, testified at the Charbonneau Commission on Thursday that Duplessis, among several other current city councilors, routinely submitted cheques in their own names as contributions to the Parti PRO and were later allegedly be repaid in cash by firms winning city contracts.