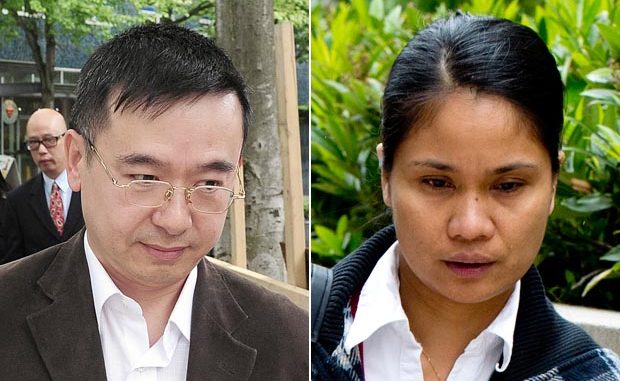 The prosecutor in 50-year-old Franco Orr's case has demanded the suspect accused of keeping his Filipino nanny as a "virtual slave" in his home to be given a jail term of five to six years. The court submission was made on Wednesday, when Crown counsel Peter LaPrairie alleged that Mr. Orr was found guilty of human trafficking for his act to bring Leticia Sarmiento to Canada under false pretenses.

The judge was informed that there are no prior court cases in Canada that are similar, however reference can be made to similar cases in the United States where sentences of between four and 11 years have been imposed. LaPrairie labeled that Orr is guilty of what is a form of "modern-day slavery," as his nanny worked for extraordinary hours and received less than minimum compensation. The victim's testimony was presented to court, which reported that Leticia worked up to 16 hours a day, seven days a week, with no time off and restrictions on her movements.

LaPrairie that "when you look at those conditions of work that she faced here in Canada when she was working for Mr. Orr, I say that they constitute humiliating and degrading circumstances." He highlighted that Orr paid Sarmiento poorly and made it a crime of greed and control. It was also stressed that Orr feels no remorse, along with a submission asking the accused's lawyer, Nicholas Preovolos, to stand up and prove that Orr did not feel remorse because he believes he was not guilty.