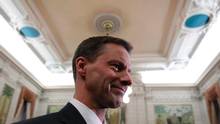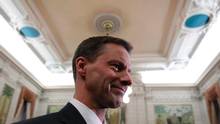 Newly surfaced confidential emails have revealed that Prime Minister Stephen Harper's former chief of staff, Nigel Wright, worked in collaboration with two prominent Conservative senators in order to convince Sen. Mike Duffy to wrongfully claim that he paid back the $90,000 in invalid expenses with his own money. The emails under question indicate that Nigel Wright was constantly consulting with David Tkachuk and Carolyn Stewart Olsen, both of whom were among the senators who oversaw the alleged independent audit of Duffy's expenses.

It was revealed back in May that Wright had personally wrote a cheque of $90,000 to bail out Duffy as it covered the repayment Duffy owed for his improperly claimed expenses. After the news was released in the media, Prime Minister Harper and his office immediately stressed that Wright had acted on his call, but these recent emails suggest otherwise. The emails reveal that Duffy had initially refused to participate in the deceitful plan of repaying the taxpayer-funded living allowance and other expenses using Wright's money, however the cornered senator was then threatened of losing his seat in the upper chamber.

The emails unveil that Duffy was informed by Tkachuk that he didn't meet the Senate's residency requirements because he lived in Ottawa. Conservative Senator representing Prince Edward Island in the Senate, Mike Duffy, was found not to have a valid P.E.I. health card and was not on the voters' list in that province in 2011, while property tax records also showed that Duffy was considered non-resident owner of his P.E.I cottage.