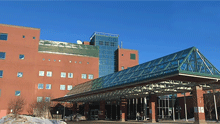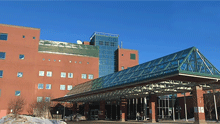 Authorities at the Horizon Health Network have announced that almost 2,500 women who underwent biopsies at the Miramichi Regional Hospital's colposcopy clinic in New Brunswick might be facing risks of HIV and other infections due to lack of standard sterilizing procedures being followed over a 14-year period.

An infectious disease specialist, Dr. Gordon Dow, revealed that a total of 2,497 current and former patients have underwent the procedure and so are scheduled to receive a registered letter in the mail, which will offer them free blood tests to cross out possibilities of HIV, hepatitis C and hepatitis B as a precautionary measure. However, Dr. Dow emphasized persistently that the actual risk of infection is "very, very small." He explained that "I am very confident there will not be a single case of infection acquired through this process," while adding that "however, we will discover some cases" of the infections, due to its commonness among the general population. He concluded that "so we will identify people, but none of those people would have acquired their infection through the process."

Colposcopy is a diagnostic procedure aimed to scrutinizing a woman's cervix, vagina and vulva and look for signs of disease, such as cancer. Usually, the procedure is performed in case a Pap test shows abnormal results. The hospital revealed that the forceps used during biopsies performed from May 1999 to May 24, 2013, were not always sterilized according to the rules prescribed by the North American standard, and are implemented since more than 50 years.