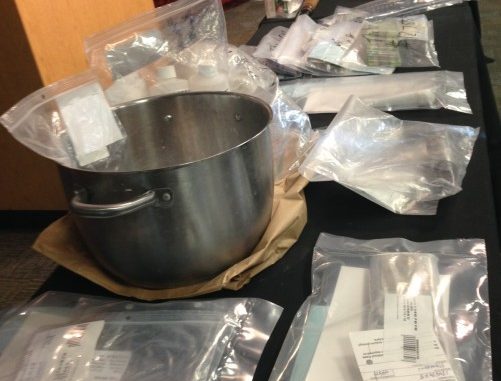 In an elaborative police investigation that has cost almost $200,000, it recently conducted a successful drug operation that led to recovery of meth-making equipment, cash, and fire arms in a search of a home in the 500 block of Panamount Boulevard. Police have confirmed to have laid several drug and weapons related charges against two brothers who were previously unknown to police. According to Police, tips from people in the neighbourhood culminated in the search warrant on December 17th.

An acting staff sergeant with the Calgary Police Service, Robert Patterson, revealed that so far there is no evidence of gang activity at this point but the Calgary's drug trade activity within one kilometre of four schools raises some flags. He stated that "violence to the drug trade does involve firearms. Our greatest concern is that it involves a possible member of the public being injured." Patterson confirmed to have laid charges against two brothers, namely 24-year-old Aaron Debeurs and 26-year-old Jesse Debeurs.

Sharing that suspects not having a previous record raises some concerns, he alleged that "obviously, certain elements of the drug trade know that they can get hold of people that are previously unknown to police, so that of course they don't have previous attention from the police. It's Also very concerning that we can have somebody jump right into the immediate mid-level drug trade." Investigators have confirmed having had recovered 1.5 kilograms of cocaine, 1,250 grams of marijuana, equipment used to make meth, $1,600 in Canadian and American currency, and firearms in the December 17th search.