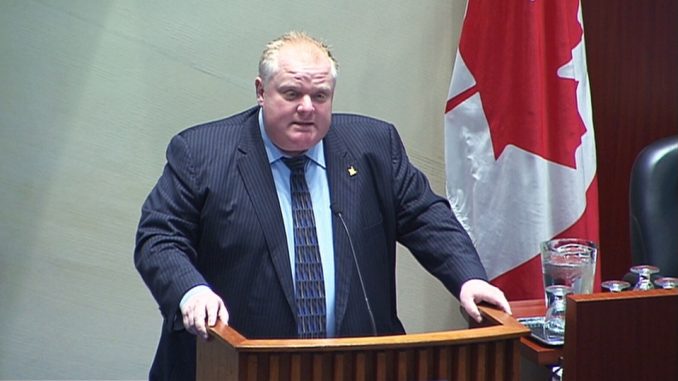 Toronto's Mayor Rob Ford recently suggested during a radio show that Ottawa should consider decriminalizing marijuana and generating "revenue" from it, but he alleged that he doesn't see it happening as long as the Conservatives are in charge. During his weekly appearance on the U.S. sports radio show "The Sports Junkies," the mayor confessed having had smoked "a lot" of marijuana last year, along with crack cocaine.

When questioned about marijuana laws by the show's host, Mayor Ford replied that "I've questioned that too sometimes why wouldn't [the Conservatives] at least decriminalize it and try to get revenue from it." However, he alleged that "that probably won't happen up here because we have a Conservative government," while adding that "they're very strict when it comes to marijuana and any other drugs — so it's not going to happen here."

Moreover, he mentioned "but that's a debate that has been going on for years up in Canada. We have medicinal marijuana so a lot of people that are sick use it but they won't legalize it or decriminalize it so I don't think they are going to ever do it unless the government changes. I don't see the Conservative government ever letting that happen." The mayor did not clearly indicate what he really meant from generating revenue from marijuana, as it was unclear whether he implied to legalize and tax pot, or rather gain money from paying fines in relation to decriminalizing the drug.