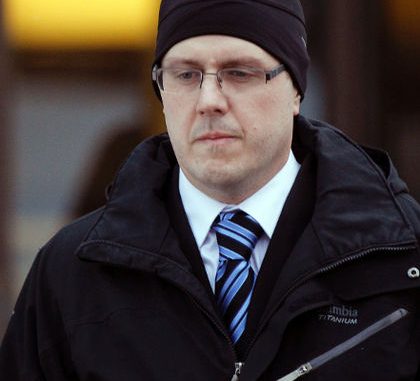 Only a day after Ottawa police openly disclosed and formally charged a former music teacher who plays in the prime minister's band with sexual assault, three more alleged victims have come forward. According to police sources, these recent complainants began contacting investigators late Thursday afternoon and all target 43-year-old Phillip I. Nolan, i.e. the drummer in Stephen Harper's band Herringbone. Mr. Nolan is currently facing 15 sex different offences against two girls in the late 1990s, including five counts each of sexual assault, sexual interference and sexual exploitation.

At the previous press conference, police explained that all alleged offences took place during the time he served as music teacher at Avalon Public School in the city's east end. Nolan's lawyer, Lou Strezos, spoke to reporters afterwards and stated that his client was obviously "very shocked" by the charges and will vigorously defend himself.

Meanwhile, a statement issued by the Prime Minister's Office stated that "we are obviously shocked and disturbed by these serious charges." It also clarified that "no allegations of this nature have ever been brought to our attention. Anyone found guilty of these charges should face the full force of the law." It was added that "given that this individual is now facing charges, it would be inappropriate to comment any further at this time." Mr. Nolan's bandmates were not available to comment on the developing story. However, the news had spread virally among the older students of the Avalon Public School.