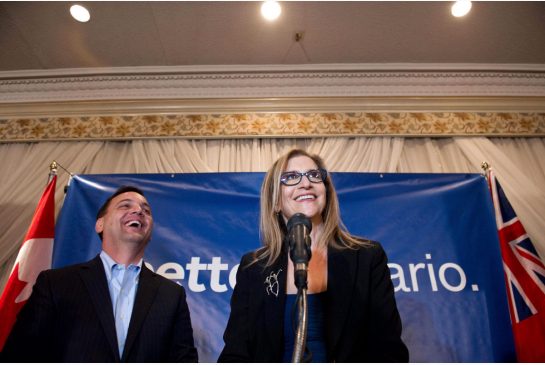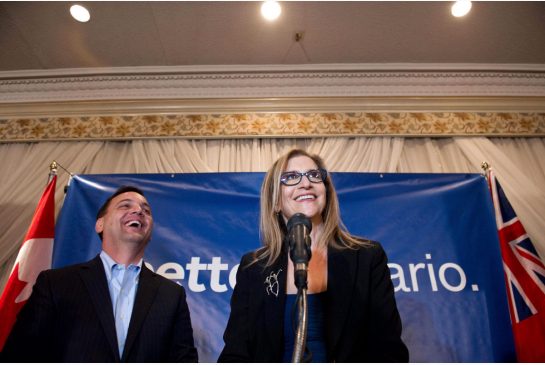 Premier Kathleen Wynne's minority Liberals received a major setback in the recent byelectinos as they lost both vacant seats, one of which was won by the Progressive Conservatives in Thornhill and the other in Niagara Falls was scored by the New Democrats. Victories of both opposition parties on Thursday have strengthened the views of those who suspect that Wynne's government might topple soon in a no confidence vote over the provincial budget, i.e. expected to arrive in late March or early April, resulting in a spring election.

The seat in Thornhill was won by a Tory optimist, Gila Martow, who defeated a Liberal local councillor and wife of former Grit MPP Mario Racco, Sandra Yeung Racco. Whereas, the NDP's Cindy Hackelberg followed in third place along with the Green Party's Teresa Pun at last. According to the results of 254 polls, among the total 280, Martow managed a 48.3 per cent and Yeung Racco 40.6 per cent, whereas Hackelberg received 7.1 per cent and Pun 1.5 per cent.

The results were largely motivated by Prime Minister Stephen Harper's recent iconic visit to Israel last month because 40 per cent of residents in the riding are Jewish. In addition to that, the campaign was also led by Foreign Affairs Minister, John Baird, and Employment Minister, Jason Kenney, who are both Harper's brightest stars. However, Tories did not manage to grab the Niagara Falls seat as it was won by New Democrat councillor and president of Unifor Local 199, Wayne Gates.