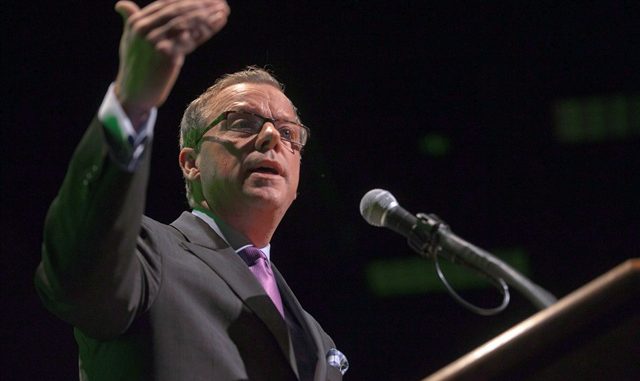 While at the annual Manning Networking Conference, Saskatchewan Premier Brad Wall alleged that he has got the best job in Canada and is not interested to become the next federal Conservative leader. Wall made an elaborate speech at the conference being held in Ottawa on Friday, which attracted hundreds of rank-and-file conservatives and political organizers.

The conference convened several big names in Canadian conservative politics, especially the four current and former politicians who are often referred as leading contenders to replace Stephen Harper as the next federal Conservative leader. All the four top contenders, including Saskatchewan premier, Employment Minister Jason Kenney, Industry Minister James Moore, and former federal Conservative cabinet minister Jim Prentice, delivered speeches at the conference.

During his 30-minute speech entitled "Canada: Food and energy superpower. We should start acting like it," Mr. Wall highlighted all the right notes for true-blue Conservatives and was very much national in scope. Wall criticized NDP Leader Tom Mulcair and Liberal Leader Justin Trudeau, grilling their energy and economic policies. Wall proclaimed that whatever is good for one region of the country is good for all of Canada. He referred that just as Canada struggles to "own the podium" at the Olympics, it should also aim to own the podium in the global economy. In order to stress on his patriotic message, Wall played a video clip of the Canadian women's Olympic hockey team singing the national anthem after their thrilling comeback to win the gold medal at the Sochi Games.