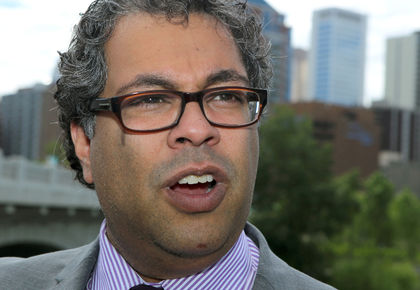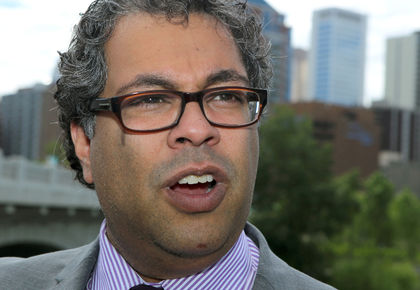 Calgary Mayor Naheed Nenshi gave a few words of advice and made some assuming comments while addressing the audience at a Toronto Region Board of Trade talk on Friday. He alleged that "I cannot believe the amount of hand-wringing that is going on around this mayoral election in Toronto." Nenshi highlighted that people are not concerned about "those old labels of left and right and Liberal and Conservative," especially in municipal government, and questioned rhetorically "is removing the snow a right-wing or left-wing idea?"

Nenshi was invited to speak on building "strong city-regions" and its crucial role in Canada's economic well-being. In presence of two mayoral candidates, David Soknacki and John Tory, Nenshi advised Toronto city council — "all 45 of them, God help us" —to "set aside partisanship and just get the work done." He stated that "what I've been actually happy to see over the last several months is that the council seems to be doing precisely that and people who weren't talking to one another before seem to be doing that."

In addition to that, Nenshi also added that he cannot comprehend why Scarborough is getting a subway and not a light-rail transit (LRT). He alleged that "I for the life of me cannot understand the decision on the Scarborough subway," and added that "maybe I missed something. I don't understand why you don't spend less to serve more people." Nenshi is Calgary mayor since 2010 and is known for being candid on Twitter and speaking with a sense of humor.