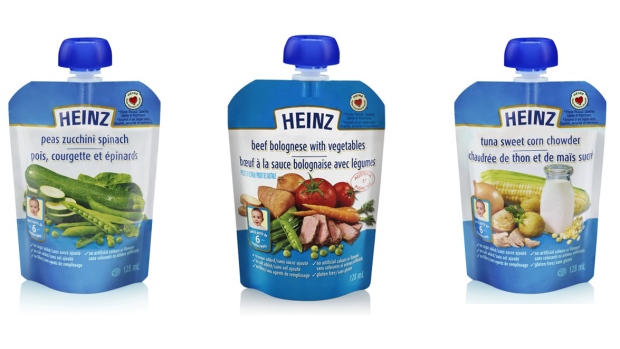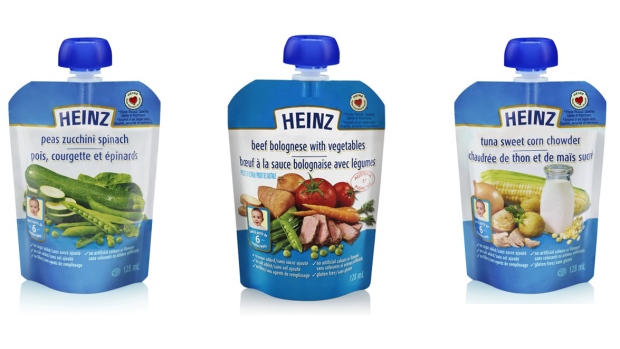 According to an announcement made by The Canadian Food Inspection Agency, Heinz Canada will be recalling some baby food due to possible packaging defect. According to the federal agency, the defect may have occurred due to entry of "spoilage microorganisms." Moreover, it was added that the case has been reviewed by Health Canada, which inspected the information and conducted health risk assessment. Conclusively, Health Canada determined that the health risk of consuming the products is "very low to remote."

The products of Heinz Canada were sold in pouches with spouts across the country, including Heinz peas zucchini spinach, sweet baby vegetables; beef bolognese with vegetables; beef butternut squash rice spinach; tuna sweet corn chowder; and butternut squash apricot peas couscous. It was explained that the 128-gram packages being recalled have specific date stamps on them. The list of the UPC codes and more information has been made available at www.heinz.ca or www.inspection.gc.ca

In addition to that, the food inspection agency has claimed that the spoiled packages may not be necessarily dangerous and may not even be identifiable. However, the agency advised to stay cautious and in case the spoiled food is inadvertently consumed, keep an eye for symptoms that may include upset stomach, vomiting and diarrhea. The agency confirmed that so far no illnesses have been reported that could be associated with the consumption of these products.