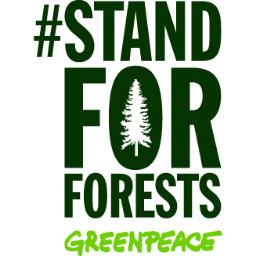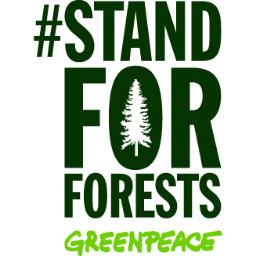 Greenpeace activists climbed up the cross at the top of Mount Royal on early Tuesday morning and unfolded a banner as long as the cross, which read "Justice?" and displayed the logo of a logging company and images of forests. The iconic and unique protest took place to raise awareness of concerns with Resolute Forest Products, which has its headquarters in Montreal.

According to the protestors, the giant company should give up its logging and forestry practices and the way it works with local communities. A statement issued by the Quebec director for Greenpeace Canada, Nicolas Mainville, said that "today we're seeking to restore a healthy balance in the Boreal by standing up for the future of the forest and against Resolute's destructive logging practices." He added that "Resolute is responsible for logging in First Nations' territory without consent and destroying critical caribou habitat."

In his statement, Mainville highlighted that "we, with over 50,000 people, are asking Resolute to take a different approach – to work with Greenpeace towards solutions that benefit communities, workers and wildlife and appeal to the growing market demand for green products." Furthermore, Mainville alleged that "it's time for Canada's largest forest company to become a responsible leader in the production of sustainable paper and lumber products." Four months earlier, Greenpeace protesters protested in another unique way by climbing the Montreal Biosphere to raise awareness of the plight of activists held in a Russian prison.