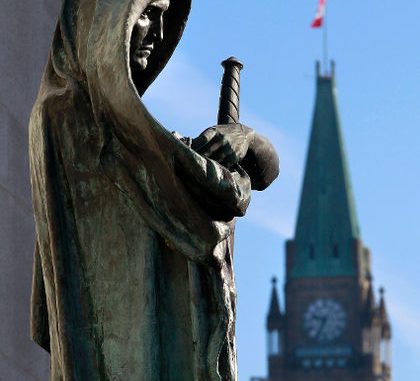 In unanimous 8-0 decision, the Supreme Court of Canada disapproved the Conservative government's effort to eliminate early parole. According to the ruling, the Abolition of Early Parole Act (AEPA) could not be applied retroactively to criminals sentenced before the bill was enforced, i.e. March 28, 2011.

Harper-appointed Justice, Richard Wagner, mentioned in a collective statement on behalf of all judges that the retroactive application of the bill violates the constitutional rights of the three criminals who first took the case to court. Mr. Wagner stated that "it retrospectively imposed a delay in day parole eligibility in relation to offences for which they had already been tried and punished." It added that "the effect — extended incarceration — was automatic and without regard to individual circumstances." The three serious offenders, including 44-year-old arms trafficker, John Whaling, 59-year-old cocaine trafficker, Cesar Maidana, and 66-year-old fraudster, Judith Lynn Slobbe, brought and won the case twice in B.C. courts.

However, the feds appealed to the highest court in Canada in an attempt to unsuccessfully to convince the Supreme Court the law is constitutional. In their submission to the court, the federal government mentioned that "on the whole, any infringed rights of offenders are outweighed by the objective of improving the conditional release system to achieve better rehabilitation and reintegration of offenders, to reduce recidivism, to enhance public safety and to ensure confidence in the administration of justice." The Supreme Court's decision means early parole has been eliminated only for criminals sentenced after the AEPA came into force.