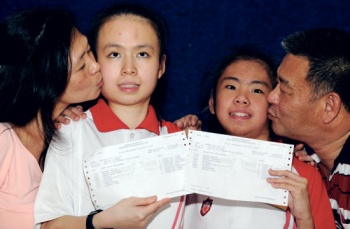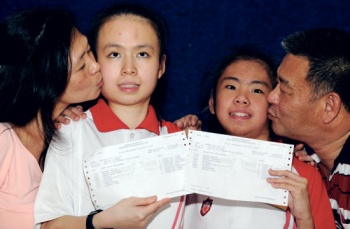 Eight students with special needs proved that despite their disabilities they could still excel in their Sijil Pelajaran Malaysia (SPM) examination with all of them scoring Grade A (distinction) in all subjects. They were among the 883 special needs students who sat for the examination last year from the total of 470,395 candidates.

Being diagnosed with bone cancer has not deter Muhammad Hafiz Ramli, 18, from achieving a string of top grades in the Sijil Pelajaran Malaysia (SPM) examination. The student of Sekolah Menengah Sultan Abdul Halim (SMSAH) scored 3A, 2A -, 4B and 1C in the examination and hoped to secure a place at Universiti Teknologi Mara (UiTM) to realize his dream of becoming an engineer. "I have to fully and wisely use time whenever I'm awake in the middle of the night due to the effects of my illness by doing revision so as I will excel academically," he said when met after the announcement of the SPM 2013 results in SMSAH Thursday.

The Public Service Department (PSD) is offering sponsorship for engineering programmes students who sat for their Sijil Pelajaran Malaysia (SPM) last year. The PSD in a statement today said applications for the programmes in Germany, France, Japan and South Korea could be made online by surfing http://esilav2.jpa.gov.my from Friday until Thursday, March 27. "Enquiries on the sponsorship programme can be made by contacting 03-88853670/3398/3564/3489 on working days from 9am to 4,30pm or through e-mail to penawaranlsp@jpa.gov.my," it said.