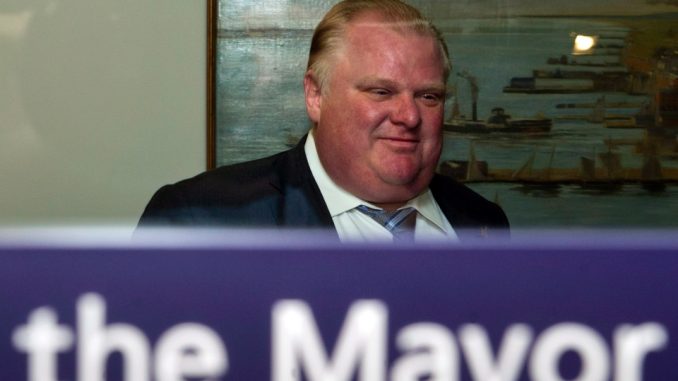 Incumbent Toronto Mayor, Rob Ford, seems to kick off his re-election campaign as his first re-election fundraiser is being held at the Riviera Parque Banquet & Conventre Centre in Vaughan on May 8. The invitations of the event were included in a letter aimed at lobbying campaign contributions and addressed to those who contributed to Mr. Ford's 2010 mayoral bid. The letter signed by Ford's brother and campaign manager, Doug Ford, asked to "Help Rob Ford STOP the GRAVY TRAIN from returning to Toronto City Hall."

According to a social geographer and key analysts of Mr. Ford's 2010 campaign, Trevor McKenzie-Smith, many contributors to his first campaign were not eligible to vote for him because they resided in other municipalities. He alleged that approximately $623,000 was collected from around the GTA, which accounted for 33.5 per cent of his campaign funds. According to a report issued last year by PressProgress website, i.e. a project of Ottawa's Broadbent Institute, that amount worked out to one out of every three dollars donated in 2010. In addition to that, the Fords have also used robocalls to invite people from the 905 area to previous free community barbecues the family has held.

The invitation letter to the Vaughan fundraiser, authored by Mr. Ford's campaign team, are being priced at $300 each. According to the election rules, Ontario residents are allowed to donate up to $2,500 to mayoral candidates, whereas an individual can collectively contribute up to $5,000 to all candidates. In addition to that, corporations or unions are not allowed to contribute to Toronto mayoral candidates.