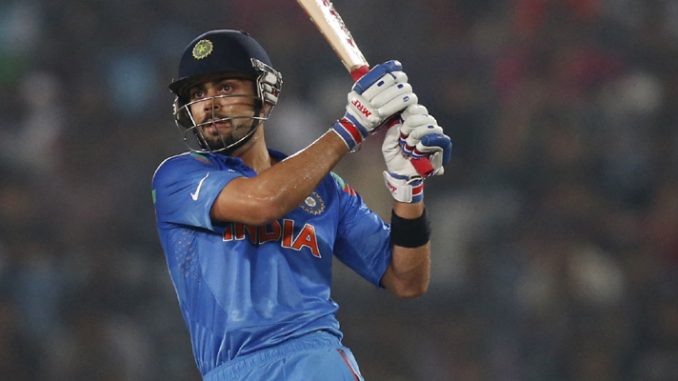 India comes close to winning the Twenty-20 World Cup 2014. Their win over South Africa is India's seventh consecutive win in the series and also proves the myth that India never losses a semi-final with Mahindar Singh Dhoni as the captain.

After Yuvraj Singh's wicket on the last ball of the 16th over, Suresh Raina came out to bat. Wayne Parnell bowled the 17th over. Parnell bowled a short delivery and Raina hooked it for a six over long-leg. Raina then edged a short and wide delivery over short third-man for a four. Parnell then bowled a yorker and Raina got an inside edge and the ball raced away for a four towards fine-leg. Steyn bowled the 18th over. India needed 23 off 18 deliveries at the start of the over. Steyn bowled a length delivery and Kohli swatted it away over wide mid-on for a four. The ball was changed after the third delivery of the over. This partnership between Raina and Kohli turned over the match and made India victorious.

South Africa were powered to a competitive total of 172 for four in their 20 overs but India proves that anything less than 200 isn't difficult for them to achieve in the twenty overs of the match. The hero of the match was undoubtedly Ravichandran Ashwin who was the pick of the bowlers for India. He took three wickets for 22 runs in his four overs. The final will now be between Sri Lanka and India.