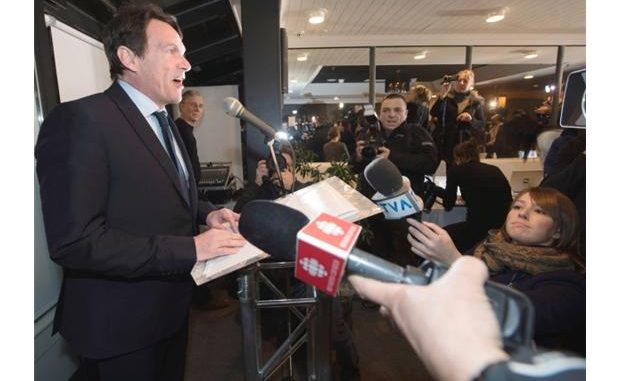 Media mogul and a star candidate of the PQ, Pierre Karl Péladeau, was declared victor in Saint-Jérôme on Monday night and led many to wonder how the multimillionaire who dreamed of an independent Quebec will spend four years in opposition. Addressing his supporters gathered at a small restaurant in a Saint-Jérôme mall, the former president and CEO of Québecor Inc. stated that "tonight, we have mixed feelings." He alleged that "the results across Quebec were not what we had hoped … We must accept the choice of Quebecers with humility."

Péladeau shared that he plans to serve out his term "with passion, energy and integrity" to the best of his ability. Despite being a PQ stronghold in the past, the Saint-Jérôme riding was recently won by the Coalition Avenir Québec star candidate and corruption fighter, Jacques Duchesneau, in 2012. However, Duchesneau announced not to run again, so Péladeau battled the seat with his former employee who once worked as Québecor journalist, Armand Dubois, for the Liberals and local real estate agent, Patrice Charbonneau, for the CAQ.

The fight was not so easy one for Péladeau, since he had to tussle with CAQ's Charbonneau who proved to be a big threat to PKP in the end. Charbonneau managed to bag 32 per cent of the vote at press time while PKP accumulated 37 per cent and enjoyed the lead of five percentage points. Whereas, the Liberals' Dubois landed in the third place with 20 per cent. Péladeau's entry into the race on March 9 was arguably the biggest story of this election campaign.