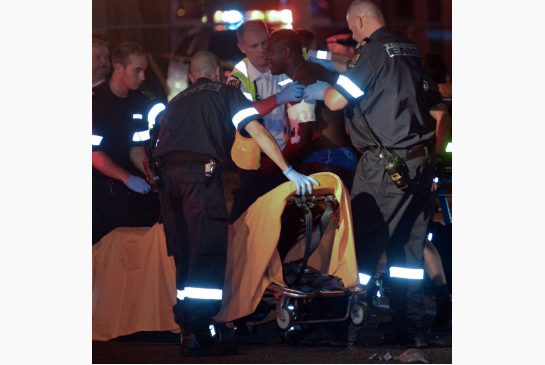 This article was last updated on April 16, 2022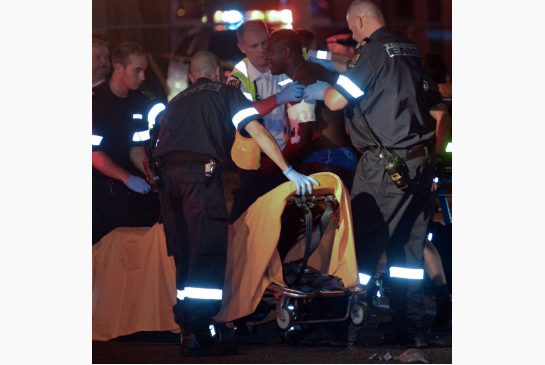 A suspect has plead guilty to two counts of manslaughter in one of the Toronto's worst mass shootings, which broke out at a community barbecue on Danzig St. in July 2012. In a court appearance on Friday morning, Nahom Tsegazab plead guilty to six counts of aggravated assault for wounding six people. The courtroom was filled with families of two innocent bystanders killed at the time.
Tsegazab was charged with two counts of second-degree murder for contributing to the gunfire that killed 14-year-old Shyanne Charles and 23-year-old Joshua Yasay in November 2012. In addition to that, Tsegazab faced one count of attempted murder and 22 counts of aggravated assault in November that year. The charges were laid while he was in custody after being arrested for reckless discharge of a firearm. An agreed statement of facts signed by Tsegazab revealed that he was shot twice at the community barbecue that took place on July 16, 2012. Furthermore, it was added that the shooter fled among the 200 attendants of the barbeque, Tsegazab fired 11 rounds aiming at the shooter as he fled through the crowd. In addition to that, another unknown shooter fired 14 rounds from an Uzi.
According to the crown prosecutor, Shyanne Charles passed away after running in the path of bullets and gave up to her injuries, whereas Yasay was killed by a piece of shrapnel that pierced his lungs and heart. Also known as "Gifted," Tsegazab was alleged by police to be a member of the Galloway Boys.
You can publish this article on your website as long as you provide a link back to this page.