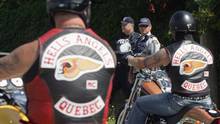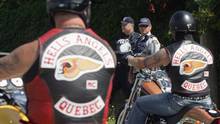 Several inside sources have confirmed that former Hells Angels leader, Maurice "Mom" Boucher, has been booted from his leadership position of the notorious biker gang and is hence not associated with it anymore. Once the 60-year-old was known as one of Canada's most infamous criminals, but now he has been officially expelled from the gang. Currently, Boucher is serving a 25-year sentence in a maximum security prison for the murder of two prison guards.

According to the sources, the decision to oust Boucher was reached at a recent East Coast meeting of the Hells Angels chapters. Normally, these meetings are used as a forum for conflict resolution between different chapters. It was explained that the reasons behind the gang's decision to boot Boucher is that they are simply done with him. The gang members understand that he has exhausted all legal recourses and hence is no longer useful to the gang. Boucher has been a member of the Hells Angels for nearly three decades.

The criminal underworld will allegedly not be changed by the decision as sources say that nothing will change in the day-to-day operations of the Hells Angels, and that Boucher's star had faded significantly over the past several years. It was said that "the younger members were not happy with the way Boucher ran the Hells Angels when we were at war with other gangs." According to his current sentence, Boucher will be eligible for parole in 2022.