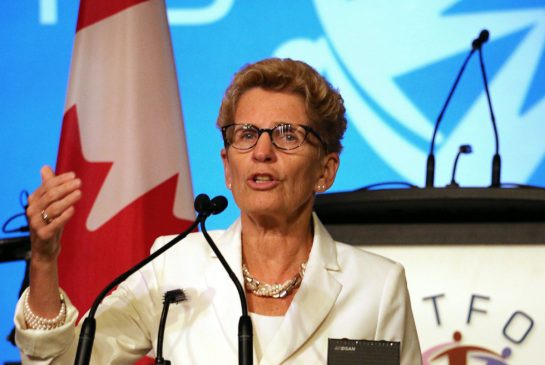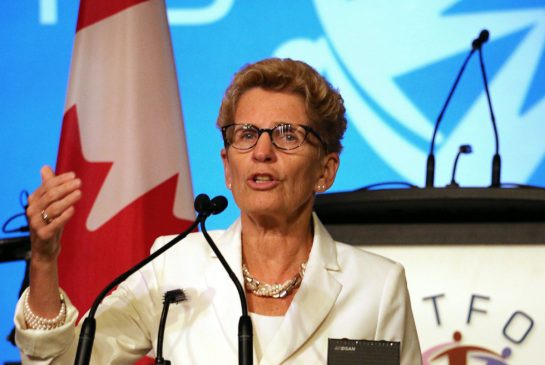 In her recent remarks, Ontario Premier Kathleen Wynne has mentioned that elementary teachers should expect a fresh and warm relationship with her government. However having said that, Wynne had a bitter experience on Wednesday with delegates at the annual Elementary Teachers' Federation of Ontario.
Members of the ETFO are still hurt over the imposition of Bill 115, which quite noticeably removed their bargaining rights almost two years ago before Wynne took over the party. Premier Wynne stressed that she has worked hard ever since she took office to mend the distances and was instrumental in getting teachers to support the Liberals in the last election. A former education minister herself, Wynne mentioned that "your willingness to work with us in a professional, collaborative way has rebuilt the foundation of our strong relationship." She stressed that "we won a mandate to keep publicly-funded education strong."
During the question-and-answer period, Wynne was accused of being part of a government that brought in "one of the most anti-democratic" pieces of legislation that "(former premier) Mike Harris would have been proud to have his name on." In response to that, Wynne assured that she has worked overtime to restore teachers' faith in her government. The premier added that "we have acknowledged that there needs to be more funding." One of the teachers alleged that he finds it hard to believe her promises since she "stole $10,000 out of my pocket" when the Grit government got rid of banking sick days for new hires.