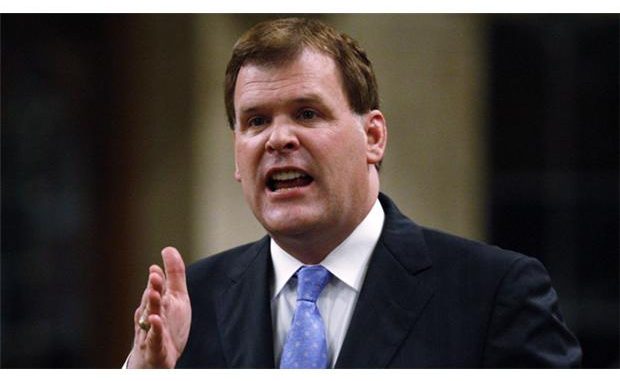 Canadian Foreign Affairs Minister, John Baird, mentioned in a statement on Friday that increasing conflicts in Ukraine and the Middle East are posing a serious threat to global trade. Minister Baird made these remarks during his address to the Chamber of Commerce in London, Ont., soon after Canada sent a third and final shipment of supplies to Ukraine.
A press release issued by the Department of National Defence claims that the "non-lethal" supplies are essential for Ukraine's military and intended to boost Ukrainians' efforts to secure their eastern border. A CC-177 Globemaster III aircraft left from Trenton, Ont., on Friday. Mr. Baird mentioned during his remarks that Russia's "militaristic and expansionist government" have endangered peace and stability in the region. Additionally, Mr. Baird criticized Russian President, Vladimir Putin, for his continued "attempts to destabilize Ukraine's democratically elected government." He alleged that "this 19th-century imperial behaviour is absolutely unacceptable to Canada."
Mr. Baird acknowledged that increasing threat of militarization of Russia and instability in Iraq have underlined the need for better global security cooperation. He stressed that "you can't have open trade when it is necessary to take actions like sanctioning Russia over its provocations in Ukraine." He added that "and frankly, you can't have a prosperous air industry bringing the world together when planes are being shot out of the sky." Meanwhile, Ukraine has threatened to block an aid convoy from Russia from crossing its borders, leading to fears of escalation of the conflict.