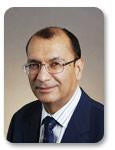 This article was last updated on April 16, 2022

Alberta Health Services (AHS) and the Government of Alberta have agreed to an out of court settlement after former AHS executive, Allaudin Merali, sued the government for over $6.1 million. According to a statement issued by the province on Friday, that Alberta Health Services (AHS) and the Government of Alberta have reached a joint settlement agreement to pay Merali a sum of $900,000 in lieu of the lawsuit arising out of his termination from AHS in 2012.
The statement explained that "AHS is satisfied that the termination of Mr. Merali's employment is properly characterized as having been without cause," adding that but "AHS has honoured its contractual severance obligation. A total of $900,000 will be paid to Mr. Merali. AHS is paying $600,000 and the Government of Alberta is paying $300,000 through its Risk Management Fund." According to the record, Merali allegedly resigned from his post as AHS Chief Financial Officer in August 2012 in light of media allegations claiming that he racked up $346,000 in questionable expenses when he worked for Capital Health between 2005 and 2008.
Whereas a lawsuit filed by Mr. Merali in March alleged that was wrongfully terminated in a conspiracy between then Health Minister Fred Horne and AHS, who refused to pay Merali over $500,000 in contractual severance. Court filing from May 2 shows that AHS had determined to have terminated Merali without cause and agreed "to pay the severance contemplated by the employment contract" under several conditions, however the offer was rejected by Merali until now.
You can publish this article on your website as long as you provide a link back to this page.