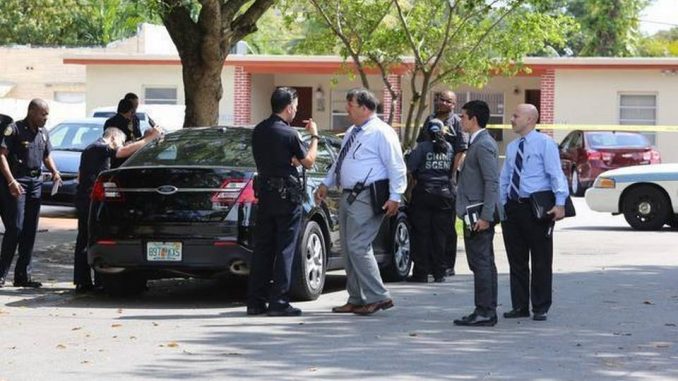 Canadian Consul General Roxanne Dube has confessed that she feels guilty for bringing her children to Florida two months ago after her son was shot during an apparent altercation during a drug deal in Miami. Dube's husband, Germano Wabafiyebazu, alleged that his wife is 'devastated' at the news. An Ottawa inventor who is separated from Dube, Wabafiyebazu, alleged that he wanted his kids, including 15-year-old Marc and 17-year-old Jean, to stay with him while Dube accepted her latest diplomatic post.

Addressing reporters on Wednesday morning, Wabafiyebazu alleged that his sons borrowed their mom's black BMW, with diplomatic license plates, at around 2 p.m. on Monday and went off to meet someone in the hopes of buying marijuana. He alleged that "they had a project to go and buy marijuana," which led them to an intermediary who told them about a home where they could buy weed. Germano stated that "Miami is different" and "Roxanne was not aware of anything."

Germano pointed out that he can't say for sure what went down in the home in Florida but it resulted in Jean getting shot. He explained that Marc was waiting in the car and upon hearing about the shots, he rushed into the house and fired two warning shots in the air in an attempt to attract attention and summon police. He stated that "my son saw his brother dead." Police has arrested Marc and believes that Marc and Jean were both allegedly armed with guns and planned to rob the drug dealers.