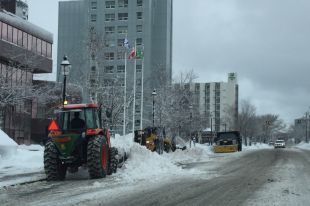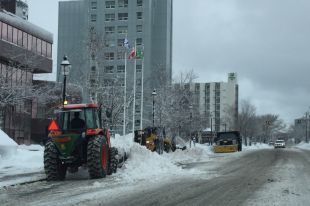 A night of heavy snow followed by strong winds have caused widespread power outages across Cape Breton as of Saturday morning. Up till 1:30 p.m., Nova Scotia Power confirmed that almost 12,830 customers in Cape Breton remained without power and pointed out that power might not return soon for some of them.

In almost two-hour period on Saturday morning, the power crews were able to restore electricity to almost 7,000 customers across the island. However, the authorities claim that restoration times vary depending on the area. Approximately 7,000 customers are still left without electricity in Cape Breton Regional Municipality, whereas the estimated restoration time for them is between 11:15 p.m. Saturday to 10 a.m. Sunday. Whereas on the other hand, residents on George Street and parts of south end Sydney are anticipated to have their power restored within 24 hours. According to the power utility, crews are dealing with very poor driving conditions and deep snow is making it more difficult to get to affected power lines and substations.

The Nova Scotia Power's storm lead and senior director of transmission and distribution, Paul Casey, mentioned that "we had crews and trucks in position around the province in advance of this storm. They worked hard throughout the night to restore power and will not stop until power has been restored to every last customer." It was highlighted that the main issue remains to be the heavy, wet snow that has built up on trees and tree branches.