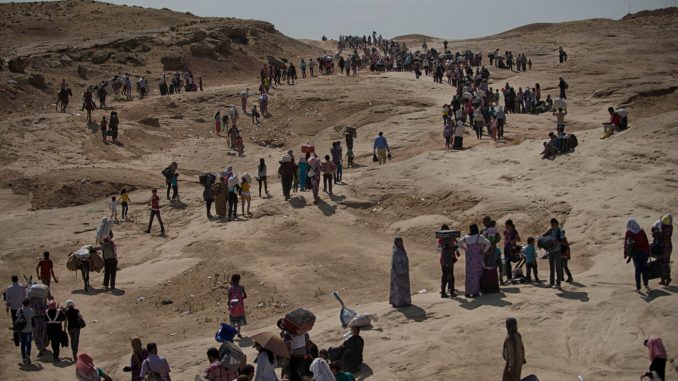 This article was last updated on April 16, 2022

A recent poll conducted by the Angus Reid Institute has revealed that more than 40 per cent of Canadians are of the opinion that the government should stop taking in Syrian refugees immediately. The Federal Government has promised to bring up to 25,000 refugees by February 29, and as of Tuesday, 21,672 refugees have arrived in Canada.
According to the poll, 29 per cent of poll respondents wanted Canada to accept more refugees while another 29 per cent said the government should stop at its target of 25,000. Whereas the government's official website says that it has already surpassed its target and finalized applications for 26,233 refugees (4,561 have yet to travel). The poll results shows that among the 29 per cent of respondents who said that Canada should up its numbers, 43 per cent of the respondents live in B.C., while 32 per cent, in Alberta, while support was lowest in the Prairies.
During a recent interview, Immigration Minister John McCallum confessed that security screenings has been a concern for some Canadians and acknowledged that those concerns are real. However, he explained that "CSIS and Immigration officers have been conducting detailed interviews with every person in the region," adding that "they've had the endorsement of the heads of the RCMP, CSIS, and the Border Services that this is correct, and we are going after the most vulnerable people, and largely, that excludes males on their own. And so a lot of those fighters that you described might be in that category."
You can publish this article on your website as long as you provide a link back to this page.