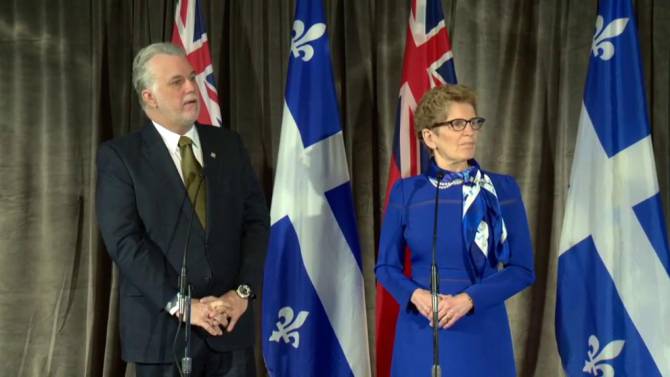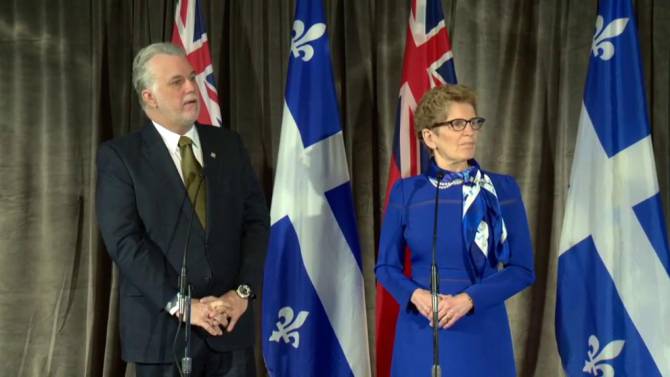 Quebec Premier Philippe Couillard has promised that he would convince Prime Minister Justin Trudeau to deliver federal cash to Bombardier Aerospace. According to a joint press conference with Ontario Premier Kathleen Wynne in Vancouver on Wednesday, Couillard issued these remarks while Trudeau was in the city to meet premiers and discuss climate change.

Couillard, and Wynne, revealed that the federal money for Bombardier would be a good investment for Canada. According to Couillard, "this…aeronautical company in particular, and the CSeries in particular, are probably the most important innovative project in Canada." Whereas on the other hand, Wynne seconded the idea and explained that Bombardier employs Ontario workers as well. Explaining his point of view, Couillard elucidated that "frankly, what we expect is that Bombardier and the aeronautical sector…will be supported by both governments as the auto sector was supported years ago," adding that "that's the fundamental thing we need to repeat again and again."

Quebec has already announced to provide $1 billion to the struggling aerospace giant as it tries to sell its mid-sized C Series passenger jet to world airlines. However, the Trudeau government has refrained from any commitment yet as Transport Minister Marc Garneau claims that Ottawa will decide on the matter "in due course." Bombardier is running in loss due to which it had to cut 7,000 jobs over two years, including roughly 3,000 in Canada – and 2,400 in Quebec alone.