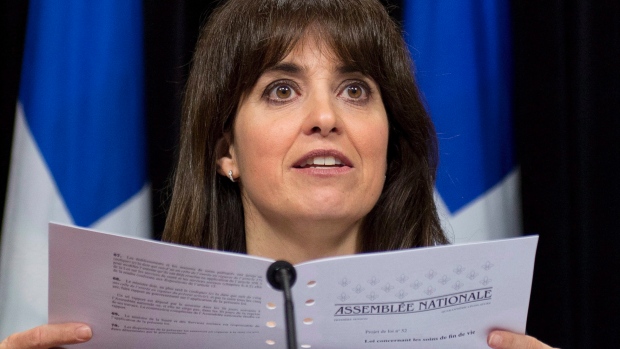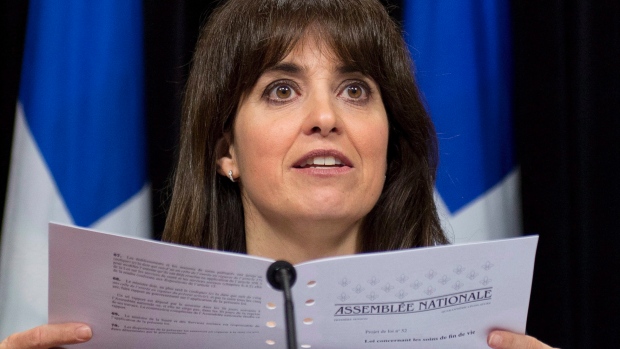 Former junior health and youth protection minister, Veronique Hivon, has become the first to formally announce her bid to become the next leader of the Parti Quebecois. Hivon revealed her decision surrounded by half a dozen PQ MNA's in her riding of Joliette on Monday afternoon.

During her speech, Hivon thanked all her supporters for pushing her to run and stressed that the party should "reinvent" itself with a focus on social democracy and a push for an independent Quebec. Moreover, Hivon vowed to carefully balance between family and work during her campaign as she explained that her family would tour the province with her during the campaign. She also promised to reserve one day every week for some exclusive time with her husband and their daughter.

Hivon is widely accredited for lobbying for the Dying with Dignity bill, which she fought since her days as junior health minister. The bill was brought into law late last year. On Friday, she also stated that her reason to not run for the last leadership race was personal, and that the personal circumstances that were present last year an no longer an issue. She alleged that "for some very personal circumstances the last time I decided not to run. It was the best decision for my family. Now those circumstances have changed so everything is possible." In the last leadership race, Hivon supported the candidacy of her close colleague Alexandre Cloutier, who finished in second place behind Pierre Karl Péladeau.