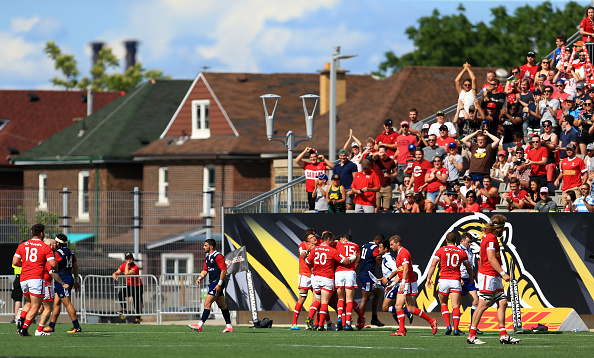 There are three sports in the second-wave of Canadian sports, two of them involve the term rugby. The 13 man game of rugby league, and the long-established 15 man game. Each has a foothold, but the future of Canadian professional rugby union looks to have a chance to step higher in the support within the provinces and territories.
Professionalization in these sports may have started with rugby league in Canada, but the more popular and well-known code, has traditionally been known as union.
Professional rugby union is the future of the sports market in Canada. There is already one pro-rugby union team in Toronto [part of Major League Rugby] and now there are two other cities in Canada interested in having a franchise within expanded MLR competition.
Pro rugby union is in its infancy in Canada. The first and so far, only pro rugby union team plays in Vaughan/Toronto.
Halifax and Vancouver could receive pro rugby union teams in the near future, and one cannot discount other cities not mentioned, as options for MLR expansion teams in Canada; like Montreal and Calgary.
Canada as a country has fallen on hard times recently in sporting terms. Apart from Ice Hockey and the triumphant Toronto Raptors, similar competitions like the Canadian Football League (CFL) and Canadian Premier League have a small foothold. Some will hope that there are more professional rugby union opportunities for Canadian teams to boost the status of the game.
For sides to be avenues and pathways for young men and women to 'aim high' with. Teams where the level of play is skillful and entertaining. Teams and opportunities for the Canadian rugby national union team to boost its player base, and aim for the heights of success never seen in North America.
It will be interesting to see the development of Major League Rugby.