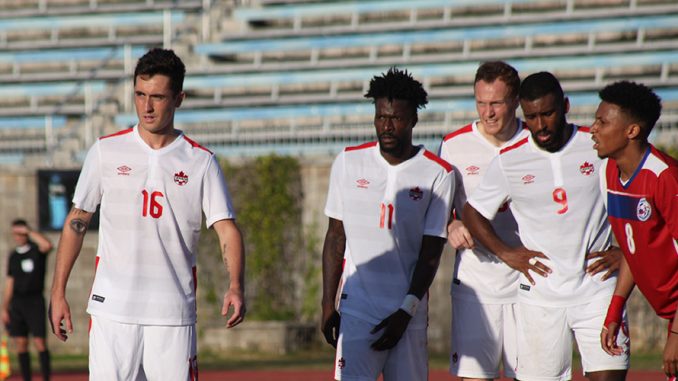 In recent times, the Canada national soccer team has failed to compete at the highest level. For the umpteenth time, Canada failed to qualify for the FIFA World Cup which was hosted in Russia mid last year. The failure to qualify for the World Cup has led fans to lose any glimmer of hope that they had with the current team. While everything looks bleak at this point, a closer look at the current situation reveals that there are just a few fundamentals that need to be addressed in order for Canadian football to rise once more. Below, we take a look at these fundamentals.
Break Away From the MLS
For years now, top Canadian soccer teams have been performing in the MLS. While this is not necessarily a bad thing for the individual clubs competing in the MLS as they get exposure, it's not really a great thing for the soccer fraternity in Canada. The problem with Canadian clubs performing in the MLS is that often times they seek to be competitive and as such, they do not attach much significance to grooming local young talent. Rather, they go for the finished product which in most cases isforeign-based players. It is against this background that it's important for Canadian soccer teams to break away from the MLS and form their own professional league in Canada. By so doing, they will be joined by other local teams who will do their part in grooming and playing local talent. For as long as Canadian teams compete in the MLS, they will value competitiveness more than grooming local talent hence Canadian soccer will always remain at the bottom.
Foreign/Local Quota
Breaking away from the MLS is just the first step. Once done, there is a need to introduce the foreign/local player's quota. The MLS and the EPL are good examples of what the absence of such a system can cause to the prospects of the national team. Though the EPL does have such a system, it's not really strict hence clubs have been able to acquire foreign players to the detriment of local talent. Canada as and when it establishes its own professional soccer league has to guard against this.
Employ Steps to Improve Stadium Attendances
Once a professional soccer league solely for Canadian teams has been established, there is also a need for the soccer body running the league to put in place measures to improve stadium attendances. At the present moment, there is a semi-professional soccer league in Canada called the Canadian Soccer League. This league has been in place for some time now but it has failed to attract a huge fan base. As such, in order to guard against such, an established professional soccer league in Canada will have to invest heavily in employing strategies meant at improving stadium attendances. One such strategy will be to make stadiums open, liberal and free for all such that spectators can engage in different non-harmful practices that they so wish such as to play mega millions online or to enjoy ice cold beer among others inside the stadium. Not only will huge attendances help in boosting the soccer brand in Canada, but it will also help in motivating the younger folk to take up soccer as a sport of their choice hence, in turn, lead to the unearthing of hidden gems.