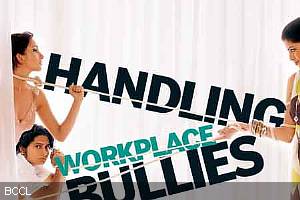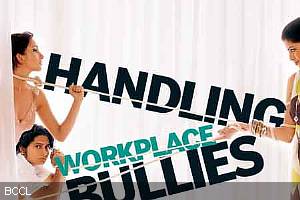 Politics at every workplace is a reality and you have to be a part of the game. Here's you how to emerge a winner without playing dirty.
Observe
Often people who are oblivious to the dynamics of their work environment end up being the victims of office politics. "The first thing to do is to become alert. Gauge other peoples' strengths and weaknesses and understand their insecurities because even the toughest group of bullies have their hot buttons," suggests Deepti Baliga, behavioural trainer and psychologist.
Overperform
If your boss plays favourites or your colleagues belittle you, dazzle them with your knowledge and performance. However, in case things get out of hand, DJ Chakravorty, VP Administration and PR, South City Projects, Kolkata, advises: "If you have a problem with your boss, complaining to his/her senior is not a solution. Instead, wait for an appropriate moment to have a heart-to-heart talk with him/her. Explain how you feel and ask if there is something you could do to better yourself." This exercise will even give your boss a chance to voice his/her grievances while appreciating your honesty and willingness to learn.
Don't burn bridges
"There are no permanent friends or enemies at your workplace," explains Baliga. In any specialised industry, people know each other and burning bridges will only spell doom. Baliga suggests, "You are not at work to make a family—don't get emotional, don't trust anyone completely and set your boundaries from the beginning."
Befriend your rivals
In this case your 'rivals' could mean your boss or your colleagues—smother them with your sweetness. "By befriending your bullies, you tend to disarm them. Since they can't get what they want out of you, they will lose interest in the game," explains Baliga. But when problems with a colleague or a team persist, it is imperative to involve the team leader, warns Chakravorty.
Stop complaining
Most 'victims' of office politics choose to quit their job or find other options in hope of finding an ideal workplace; this is a dream. "Such people keep switching jobs and sometimes face self-esteem issues. The important thing is to realise that every workplace has politics and you have to learn to handle it the right way," says Baliga. From a HR perspective, Chakravorty suggests that informal office parties are a good way to sort slight differences over a glass of wine. He adds, "It is also important to involve your family. For instance, you may not get along with your boss, but your spouse and his/her partner might!"
Don't gossip
In an office environment, everything comes around full circle. Sharmistha Deb, Assistant Manager, HR, says, "It is always important to react only after you get your facts right. Shooting off your mouth in anger even when you think you are right is never advisable."