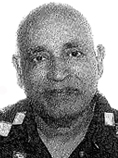 If an employee works for a company for more than three months, he/she is entitled to notice before his/her employment can be terminated. The notice period depends on the period of employment. The maximum notice required under the Employment Standards Act, 2000 is 8 weeks. If the employer is unable to or unwilling to give required notice, it can pay in lieu of notice. What this means is, the employer cannot simply tell the employee not to come to work next day if that employee has been working for more than three months. The Act does permit the employer to hire and fire an employee for any reason as long as a proper notice or pay in lieu of notice is given.
If the employee quits, he/she is not entitled to notice or pay in lieu of notice. However, if the employee is forced to quit because the employer has changed the conditions of employment whether in terms of pay or working environment, he/she is considered to be constructively dismissed as long as the changes made in conditions of employment are significant and implemented without proper notice.
Under the Act, there is no such thing as wrongful dismissal, the employer can at its will terminate the employment of an employee as long as it gives proper notice or pay in lieu of notice.
The employer can also lay off an employee for 13 weeks in a consecutive 20 weeks without having to pay anything. However, if the employee is not recalled within 13 weeks, he/she is considered terminated and the notice or pay in lieu of notice applies. The employer can also recall an employee within 13 weeks and then lay off again. The cycle of 13 weeks within 20 weeks would start again. The employer need not tell the employee when he/she would be recalled at the start of lay off.
There are some exceptions to this entitlement. One such exception relates to the employee being guilty of wilful misconduct, disobedience or wilful neglect of duty. Although, wilful does not appear with disobedience, it is implied that disobedience is wilful. The key word is wilful. What it means is that the employee knowingly and deliberately did something wrong that had serious consequences. Many employers invoke this exception to deny employees their entitlement to termination pay. However, the onus of proof lies with the employer that it was a wilful act that led to termination of employment of an employee. The employer is required to support its claim with evidence. There are other exceptions as well that would apply to disentitlement of notice or pay in lieu of notice.
If an employee has worked for the company for five years and more and the company payroll is more than $2.5 million, the employee is also entitled to severance pay in addition to termination pay if the employee's employment is terminated. The severance pay amounts to one week for each year of service with a maximum of 26 weeks. Like termination pay, some exceptions apply.

This article is provided by Rajinder K. Batra, who is a retired Employment Standards Officer with the Ministry of Labour with 15 years experience in these matters.
If you have any questions regarding your employment, please contact the writer by e-mail at esaconsulting@hotmail.com
If you don't have access to e-mail; you can fax your question at (905) 331-1805.