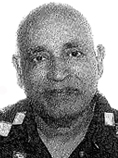 What is the Employment Standards Act?
The Employment Standards Act is the law that contains basic rules about employing people and working. Both employees and employers have rights and
responsibilities under the Act.
Does the Act cover all employees in Ontario?
Most employees are covered by the provincial legislation. However, employees working in industries that fall under Federal jurisdiction, such as, Post office, Banks, Railways, Radio stations, Airlines, Television stations etc. are not covered. 
What is a temporary layoff?
A temporary layoff lets an employer suspend, cut back or stop an employee's employment without ending or terminating the employment. For example, an employer may lay off employees when there is not enough work to do.
.    A temporary layoff can last either:
13 weeks in any period of 20 consecutive weeks when:
an employer do not pay their share of the employee's benefits (such as medical or drug         
    insurance) or pay their contributions to an employee pension plan if such a plan is      
available, and the employee is not eligible to receive supplementary unemployment
benefits from the employer;
 35 weeks in any period of 52 consecutive weeks when:
employers pay their share of the employee's benefits (such as medical or drug insurance) or pay the employer's share of contributions to the employee pension plan if such a plan is available or the employee is eligible for or is receiving supplementary unemployment benefits.
Does an employee get notice of lay off?
An employer does not have to give notice or other advance warning if the layoff is temporary. Also, an employer does not have to tell an employee why he or she is being laid off.
Does seniority affect layoff?
Seniority may affect layoffs only if there is a collective agreement (union contract) at the workplace.
The Act does not require employers to consider length of service when laying off employees.
Can an employer keep an employee on layoff indefinitely?
Usually no. The Act requires that after certain periods of layoff, an employer may have to pay an employee termination pay, severance pay or both.  
If an employee has a collective agreement (union contract) at his or her workplace or an employment contract with his or her employer, it may have rules about how long a layoff may last.
When does an employee get termination pay?
If the employer gives the employee a recall to work date, although not required under the Act, and later the employer finds the original recall date must be extended, there may be no termination as long as the layoff remains temporary, for example, the employee is called back to work before the 13 or 35 week periods (as described above) are over.
For the purpose of establishing an employee's right to termination pay, a week of layoff is one when an employee gets less than half (1/2) of the wages earned in a
Regular work week with no overtime.
A week does not count as layoff if the employee was:
            .           not able to work;
            .           not available for work;
            .           under suspension for a reason;
            .           without work because of a strike or lockout.   
How much termination pay does an employee get?
It depends on how long an employee worked for an employer, ending with the date the layoff began. The amount can be calculated as:
            How long with employer                                   Termination Pay
            .           Less than three months                                     0
            .           3 months, but less than 1 year                           1 week
            .           1 year, but less than 3 years                              2 weeks
            .           3 years, but less than 4 years                             3 weeks
            .           4 years, but less than 5 years                             4 weeks
            .           5 years but less than 6 years                              5 weeks
            .           6 years, but less than 7 years                             6 weeks
            .           7 years, but less than 8 years                             7 weeks
            .           8 years or more                                                8 weeks
Special rules may apply in cases of "mass termination". This is when 50 or more employees receive notice of termination at one workplace within any 4 weeks or less. (If these employees are employed longer than three months, they are eligible for 8 weeks notice of termination or termination pay.)
Termination pay must be the same as the employee's regular pay without overtime.
It is equal to the wages the employee would be paid during the period of notice he or she is entitled to receive. The employee's benefits must be continued for the same period.
The Act requires the termination pay must be paid either on the next regular payday or 7 days, whichever occurs later.     
This information is provided for guidance only and should not be considered as a legal advice.

This article is provided by Rajinder K. Batra, who is a retired Employment Standards Officer with the Ministry of Labour with 15 years experience in these matters.
If you have any questions regarding your employment, please contact the writer by e-mail at esaconsulting@hotmail.com
If you don't have access to e-mail; you can fax your question at (905) 331-1805.