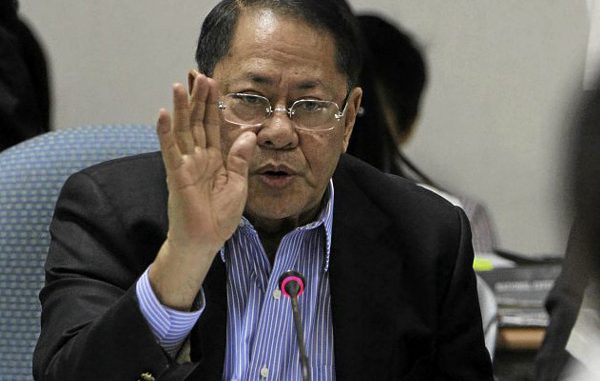 Senator Edgardo Angara spoke to a radio station on Sunday and informed the nation that the energy crisis that they are facing in Mindanao today will extravagate into much larger energy shortages in Luzon, Visayas, and Metro Manila areas if the government does not implement fast-track Renewable Energy Act.
He said, "Luzon will [experience] its own crisis in two years' time unless we open up our renewable energy sources. It's a rolling crisis. It is not yet felt in Luzon but in two years, if nothing is done, the demand will outpace energy supply."
He also said that the energy supply in Visayas has already reached to a very tight extend and if nothing is done by the government on time, the crisis will creep into Visayas as well. Blaming the Arroyo government, he said that had the government taken the initiative of the Renewable Energy Act in 2008, the nation would not have to face such a critical situation.
Speaking on the matter, he said that the demand of the energy sector is going to increase dramatically over the years with the local industry expanding and new investors coming to the country for their ventures. He said that he acknowledges that huge investment is required for energy availability but it's a choice of increased investment now or no energy in the coming years. He also said that due to the inefficiency of the government, once the opportunity of RE has been given away and if this time around the government does not take a timely decision, the consequences are going to be worse.
Article viewed on Oye! Times at www.oyetimes.com