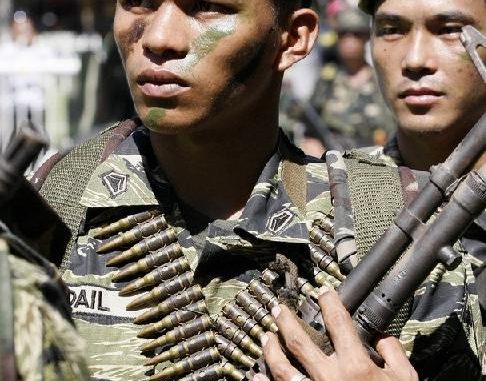 A powerful trap bomb hidden in the jungle hit a convoy of Philippines army which has injured 22 soldiers amongst which seven are reported to be in critical condition at the hospital on Tuesday.
The army troop was entering the old region where extremist militants used to reside when their convoy was hit by a bomb. Authorities have accused Al-Qaida of the bombing incident. One of the army officials Colonel Ricardo Visaya spoke to the press and informed that the army troop was heading towards the camp of the Al-Qaida leader Abu Sayyaf who was utilizing the camp as a hideout place before deserting it sometime back. He also informed that the militant extremist had used this camp to kidnap and torture their victims until army found the camp and the rebels had to run away deserting the place.
He said, "The camp had a lot of improvised explosive devices planted around it… to strengthen defensive position. They are very difficult to detect."
It was one of these traps that the army troops fell for and got hurt. He also informed that army helicopters have been deployed to the site where explosion took place to rescue the injured soldiers to a nearby military hospital.
Article viewed on Oye! Times at www.oyetimes.com