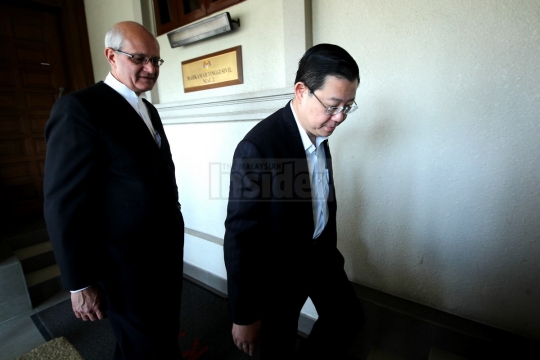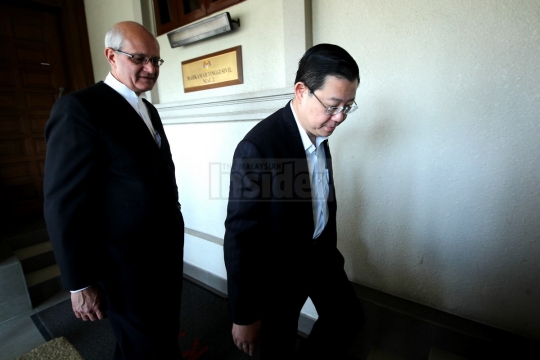 The Penang Chief Minister Lim Guan Eng has appealed in the High Court that he is not a national spy or a traitor and will never reveal any national secrets to the Singapore's ruling party. Lim added that his loyalty remains with his country and claims that his reputation has seriously been affected over libelous publications by Perkasa as well as two newspapers against him. 'When called a national spy, a traitor it is very damaging,' he replied when suggested to him by Perkasa's lawyer Auzan Sazali that he did not lose anything because of the publications.

He told that Pertubuhan Pribumi Perkasa Malaysia (Perkasa)'s information officer Ruslan Kassim with the help of the New Straits Times Press (M) Sdn Bhd and Utusan Melayu (M) Bhd had defamed him saying he leaked national secrets in a meeting in Singapore held during 2011. 'This is fabrication. It is a complete lie because I am loyal to my country. I will never reveal any national secrets,' he said in the trial of his RM15mil suit against Ruslan and six others for the damages to him. Apart from it Lim informed that he did not have any national secrets as he was not the Federal minister who has access to such secrets.

When questioned by his lawye, Lim said that he read an article published by Ruslan on a website called "pribumiperkasa.com" in October, 2011. He said the article was also published in the New Sunday Times on October 2nd, 2011. The hearing continues before Justice Nor Bee Ariffin on Tuesday.