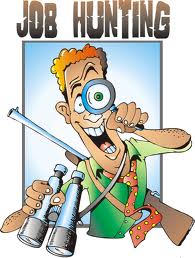 The job hut looks easier for this year's graduating students at Nanyang Technological University (NTU).For the first time a record number of approx. 223 Singapore and multinational organizations are on the searching for NTU students at the university's annual Career Fair in this year. This makes the NTU Career Fair the largest job fair being held at a Singapore university, with both public and private sector employers seeking to find more than 4,100 candidates to fill job positions. This is far more than what was offered at the Fair in past years. Also for the very first time, the Fair is being held for over three days to cater the demands of the employers.

About 9,000 students are expected to come to the Fair each day, which includes about 8,000 final year students who will graduate this coming July. Speaking at the launch of this Career Fair, the Associate Professor Kwok Kian Woon, NTU's Associate Provost for Student Life, informed, 'The NTU Career Fair not only showcases the immense diversity of the job market, but also of our students. It enables employers to see first-hand what students from the 13 schools here have to offer, and for our graduating students to explore the exciting job opportunities that await them in Singapore and abroad.' This allows more students undergoing internships and converting internships to full time jobs.

Mr Tomoteru Woo, 25, said, 'The job ad stated that they were looking for someone with M&E experience, so that gave me a competitive edge. My M&E experience was also the most discussed topic during the two rounds of interviews. I was really lucky to be offered the first job that I applied for.' Whereas Mr Atif Saleem, 21, who is one of the coming graduates with a double degree in Business (IT) and Engineering (Computer Science) is joining Citi as a Technology Management Associate. He will join after spending a 3 month internship stint at IBM's Dubai office where he is part of a multinational team for a technology project.