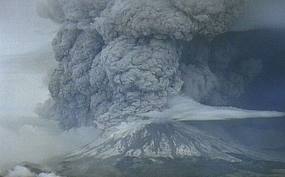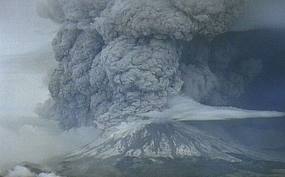 Never a dull moment with North Korea.
Talks
After a hopeful start at talks between the two Koreas, things quickly broke down and both sides called it quits. Will they come back to the table? At the moment it seems doubtful as both sides are setting pre-conditions that the other side refuses to accept. The South wants the North to both accept responsibility for the sinking of their military ship, the Cheonan and for shelling the island of Yeonpyeong. If accepting responsibility wasn't enough, the South also wants the North to apologise. The North continues to insist it did not sink the ship and to say their shelling was an act of self-defence. Obviously this is going anywhere soon.
Food Aid
International aid organisations are discussing what can be done for the population of North Korea. It is well known that food shortages are commonplace in this Stalinist country and the current regime is totally incapable of providing for its own people as just about everything is diverted into the military. This past winter has apparently been particularly harsh for the country.
There is speculation that the supposed conciliatory gestures on the part of the North in trying re-start talks with the South may be in part a strategy to procure more food aid. Recently both the North and South were hit with bouts of foot and mouth disease in their livestock and while damaging to the South, this could be catastrophic for the North. (see Foot and mouth disease spreads on the Korean Peninsula – Jan 18/2011)
Eruption of Mt. Baekdu
Now the North must prepare for the possible eruption of Mt. Baekdu. The newspaper The Chosunilbo is reporting that surrounding areas had two evacuation drills last fall in anticipation of possible volcanic activity. Construction of a tourism railroad has been suspended.
The Chosunilbo pointed out:
The mountain is sacred in North Korea, which claims its founder Kim Il-sung and his family were born there. In a bid to support the claim, Pyongyang has rechristened Mt. Baekdu's Jangsu Peak as "Jong-il Peak," after current leader Kim Jong-il. And his son and heir Kim Jong-un is often described as continuing "the Mt. Baekdu lineage." In fact Kim Il-sung was born in North Jeolla Province, now South Korea.
Baekdu Mountain, also known as Changbai Mountain in China, is a volcanic mountain on the border between North Korea and China. At 2,744 m (9,003 ft), it is the highest mountain of the Changbai mountain range to the north and Baekdudaegan mountain range to the south. It is also the highest mountain on the Korean peninsula and Manchuria. A large crater lake, called Heaven Lake is located within the caldera atop the mountain.
Golf in North Korea?
Yep, you heard me correctly. According to Britain's Daily Mail, the North is opening its doors. A British and a Chinese travel company are working together to sell trips to the North Korean Amateur Golf Open being held in April at the country's only golf course, the Pyongyang Golf Complex, 16 miles west of the capital, Pyongyang. The papers states that the 18-hole, par 72 course was opened in 1991 and also features a sauna, fishing and boating activities.
The paper Whats On Xiamen explains:
Travelling to North Korea as a tourist requires an official invitation from a tour operator in the country and can take up to six weeks to arrange. While in North Korea, tourists are escorted by guides at all times and can only visit destinations that have been approved in advance.
Carl Meadows, tour manager at Regent Holidays, which offers trips to North Korea, told MailOnline: "There's a very small number of western tourists visit North Korea, with only around 1,500-2,000 British visitors travelling there every year.
"It's like nowhere else on earth but could perhaps be compared to visiting the Soviet Union in the Fifties or China in the Seventies. Travellers are under a certain amount of scrutiny while in the country – it's important to remember that everyone works for the government and it's best not to mention politics. Because everything has to be pre-arranged and you're escorted at all times, it's not a spontaneous holiday but it is a fascinating place to visit."
ABC News adds to the story that this is a sign that Pyongyang is desperate for some hard cash. The $1,000 entry fee includes entrance to the Open, meals, accommodation and a three-day tour of the world's most closed country. No-one has swung a club there since South Korea suspended cross-border tours three years ago after a North Korean soldier shot dead a Seoul housewife who had unwittingly strayed into a restricted zone.
Kŭmgangsan Tourist Region
Kŭmgangsan is a mountain in North Korea and the area around it has been a tourist area for some time. However an incident in 2008 dramatically changed relations between the North and South. According to Wikipedia:
On the morning of July 11, 2008, a 53-year-old South-Korean tourist was shot and killed while walking on the resort's beach. Wang-ja entered a military area by crossing over a sand dune and was shot twice by North Korean soldiers. North Korea claimed that sentries had no choice but to shoot her because, despite their order to stop, she fled.
The South Korean request for a joint inquiry was denied. Forensic tests done on Wang-ja suggest that she was standing still or walking slowly when shot. This contradicted the North Korean claim that she was running and did not heed warnings. Immediately after the shooting, the South Korean government temporarily suspended tours to the resort.
Kim Jong Il: a great golfer
As odd as it sounds, several newspapers report that Kim Jong Il is a great golfer. In fact, he seems to be a golfing genius if the state run media is to be believed. The story goes that Kim Jong Il opened the North Korean golf course in 1994 by shooting a "world record 38 under par on his first ever round of golf" including eleven holes in one. The story goes that he does this regularly.
Eleven holes in one? Ah, is anybody going to contradict fearless leader? Guess not!
Click HERE to read more from William Belle
Article viewed at: Oye! Times at www.oyetimes.com