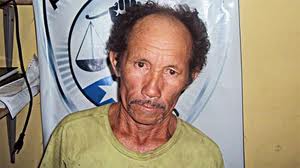 This article was last updated on April 16, 2022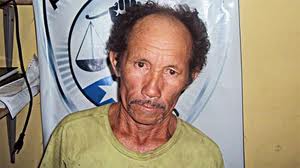 Back in June 2010, Pereira, 55, was charged with imprisoning his daughter, now 28, for 12 years in his home and fathering her seven children. In the trial it came out that he had abused two of the children he had with his daughter. and in December, he was sentenced to 63 years in jail.
On February 7, 2011, a riot started at the prison where Pereira was being held in the city of Pinheiro after guards thwarted an escape attempt by several prisoners. According to reports, the aborted escape attempt was motivated by the overcrowded conditions. This apparently is common in Brazilian prisons and in this particular prison, close to 100 inmates were packed into facilities built to hold 30.
During the riot, prisoners broke into the cell where inmates charged with rape and pedophilia were being held. The prisoners killed six of them, decapitating four and stabbing the other two to death with makeshift knives. Pereira was one of those decapitated.
A spokesperson for the prison stated that the inmates agreed to return to their cells after authorities said they would consider some of their demands and transfer 14 prisoners to jails nearer to their homes.
News NTN 24: Brazil Prison riot – Feb 10/2011
http://www.youtube.com/watch?v=y2Srimm7cPs
The Brazilian Fritzl
Some papers have called Pereira the "Brazilian Fritzl" but where does this name come from? According to Wikipedia:
The Fritzl case emerged in April 2008 when a 42-year-old woman, Elisabeth Fritzl (born April 6, 1966), stated to police in the town of Amstetten, Austria, that she had been held captive for 24 years in a concealed corridor part of the basement area of the family home, a condominium-style apartment complex built by her father, Josef Fritzl (born April 9, 1935), and that Fritzl had physically assaulted, sexually abused, and raped her numerous times during her imprisonment. The incestuous relationship forced upon her by her father resulted in the birth of seven children and one miscarriage.

Click
HERE
to read more from William Belle
Article viewed at: Oye! Times at www.oyetimes.com
You can publish this article on your website as long as you provide a link back to this page.