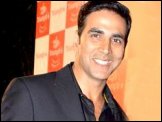 You can publish this article on your website as long as you provide a link back to this page.
This article was last updated on April 16, 2022

PUNJAB COMES TO LONDON – Akshay Kumar's quotes on 'PATIALA HOUSE'
Prepare to be bowled over by one of the most heartfelt and poignant film releases of 2011, 'Patiala House', a film that perfectly unites emotion with humour in a family drama that speaks of the cross-generational conflicts that arise from migration, releasing worldwide on 11th February with special previews on 10th February. Set in London, 'Patiala House' transcends age, racial barriers and backgrounds, dealing with issues that resonate universally with today's multicultural society – a story about family ties and duty, a yearning to follow one's dreams, and trying to make sense of the dichotomies that life presents when one's family has migrated to another land. The film is produced by Hari Om Entertainment Company, People Tree Films and T-Series.
A film about second chances in life and following your ambitions to turn your dreams into reality, Nikhil Advani (Kal Ho Na Ho, Salaam E Ishq) directs the affecting tale of a son trying to navigate his own way through life while still adhering to his father's projected ideals and aspirations, but finally deciding to walk his own path. 'Patiala House' masterfully blends emotion with humour and will have audiences simultaneously shedding tears of pathos and jubilation.
Leading the cast is Indian superstar Akshay Kumar in an on-screen avatar that's never been presented to audiences before. An accomplished and leading actor, Kumar juggles the contradictory role of a shop keeper from Southall respecting his traditionalist father, played by veteran of Indian cinema Rishi Kapoor, while pursuing his dream to play cricket for England.
Kumar delivers the performance of a lifetime and is joined by a stellar cast of co-stars including starlet Anushka Sharma and veteran actress Dimple Kapadia. The film also features cricketers from the England, Australia, South Africa, India and Pakistan teams including three former England Captains – David Gower, Nasser Hussain and John Emburey – and an array of British Asian talent including rapper Hard Kaur and actors Armaan Kirmani, Ankush Khanna and Selina Hotwani. The lasting soundtrack combining soul, spirit and sassiness, penned by acclaimed composing trio Shankar-Ehsaan-Loy, will be sure to linger in the hearts of audiences way beyond the film's end credits.
'Patiala House' is a film that extends far beyond the cricket pitch – the game is just a catalyst, a tool adopted to touch upon the real message of the film, namely to fulfill one's dreams and seize the second chance that life offers us, if we missed it the first time round. Here's Akshay Kumar's thoughts on the movie, as given in an exclusive interview with Usha Pudukkotai.
Usha: How would you describe the plot of the film?
Akshay: Patiala House is based in Southall London where the Kahlon extended family has lived for four generations. The movie follows my battle to follow my dream of becoming a fast-paced bowler for the England Cricket team, fighting the odds, although the cricket element of the film is incidental, and symbolic of something bigger, representing any dream or ambition one may hold in his or her heart. My character, Gurtej Singh Kahlon, or 'Gattu', is the eldest son and runs the family corner store for a living. He is a dutiful son but also adamant about following his dreams.
Usha: Do you relate strongly with the character of Parghat Singh Kahlon?
Akshay: Yes to a very great extent, I do. In a way I can say that Parghat Singh Kahlon or Gattu, as a character is an amalgamation of me as a person and my struggles in life. Some years ago I went through the same situation, when I had a run of films that didn't do so well. I thought I was finished. But then I did a film called 'Jaanwar', which I felt was my second chance in the industry. I did not give up but kept fighting and trying, because I knew this is exactly what I wanted and I was not one to quit without a fight. Today, I am glad my persistence paid off and I want everyone to take an example from this and keep going, just keep fighting. Patiala House represents me as a person; very strong-minded, respectful and loving. I wanted to make a success of my life, set myself some goals and worked hard to achieve those things from a young age. I never felt any job was beneath me, but while working in small jobs, I would continue to dream big and actively take steps towards achieving those dreams.
Usha: The film's message is about generation gaps and overcoming the problems within this issue. What are your own thoughts about this matter?
Akshay: My personal take on this is that family pressures and expectations are something that most youth experience and will have to address at various stages of their lives whether it's about which career one should pursue, who they should marry, or how they should conduct their life in general. It's a completely global phenomenon and to be honest not one that will disappear so easily. At each stage of one's life, norms, values and expectations change which impact relationships. The key to overcoming this issue is mutual respect, empathy and understanding. It's important to address the situation correctly, explain to parents what you believe in a way that is respectful and doesn't hurt their sentiments and beliefs. It might not always work in one's favour but that doesn't mean that you give up on your dreams. There is always a second chance and you have to grab it at the right time and do your best.
Usha: Tell us about your preparation for the cricket scenes.
Akshay: I had to undergo thorough training with veteran cricketer Balwinder Singh Sandhu. This role was a challenge as I had to train as a fast paced bowler in preparation for all of the cricket portions of the film, but at the same time it was very enjoyable as I got to try my hand at my favorite sport, cricket. He taught me how to play cricket with skill and as a sportsman which is extremely different to playing the game for leisure. I had to perfect my skill to the tee to ensure my bowling skills looked absolutely realistic on screen and that I did justice not only to the sport but to Gattu as well.
Usha: What do you think is the best thing about Patiala House?
Akshay: As the reference Patiala suggests, the film is extremely big-hearted. There are so many wonderful attributes to this film that I would certainly be doing a severe injustice by mentioning just one quality to this film. It's been a labor of love for every person that had the honor and privilege of being involved in this film, in whatever capacity. I have faith that the collective love, hard work, dedication and vision of the entire unit will steal audiences' hearts and that this film will stay with people for years to come.
Article viewed at: Oye! Times at www.oyetimes.com