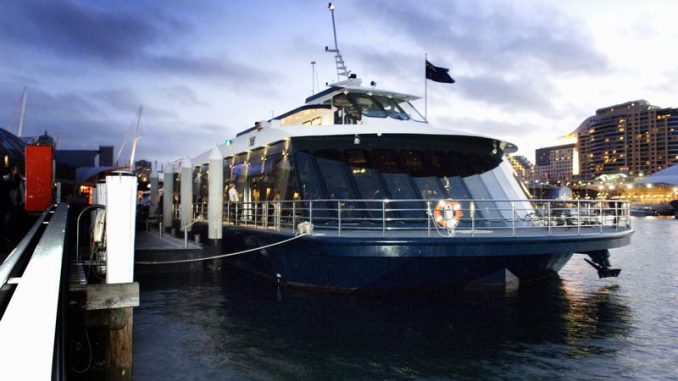 The riot squad was called in to take over the worsening riot situation in a boat party at Sydney harbor on Sunday night.
Police has reported to have used capsicum spray to break off the fight which turned into a brawl of more than a hundred drunken party individuals. The report of the increasing fight was filed in at 10 30 pm in the Sydney Opera House where a huge fancy party turned into a war spot. According to the initial investigation report, there were approximately 150 individuals on the boat which was given out for party for four hours. Some of the drunken individuals on the boat started to push each other and the fight amongst the drunken gang got worse as more and more people joined in. Seeing the worsening situation, the captain of the ship immediately made his way out and called in the private guards for help. However, the situation could not be brought in control with the private guards and an official report was filed. The private guards had already stared to take other people out of the boat and on to the shore safely when the riot squad arrived.
The police are reported to be making further investigations. No arrests have been made until now and the authorities are requesting people to step forward as eyewitnesses for the case to proceed. CCTV footage is also being investigated to find out the individuals who initiated the brawl.
Article viewed on Oye! Times at www.oyetimes.com