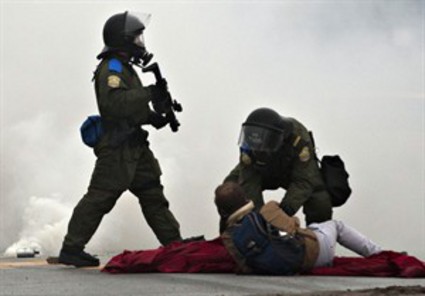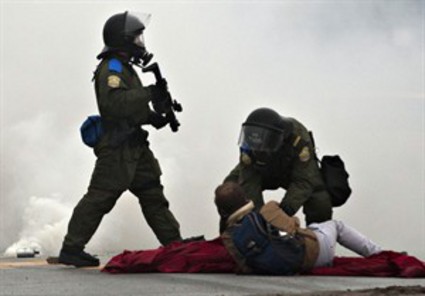 The initially peaceful and disciplined student protests in Victoriaville, Que. have now turned into havoc. The demonstration swiftly turned into a disrupted crowd of hundreds fighting against police for over two hours on Friday evening.
"It's outrageous," Transport Minister Pierre Moreau told reporters. "Democratic people don't like that kind of violence."
According to police, four protesters were taken into custody and many more were likely to take place. There were several tweets about a bus carrying students from McGill and Concordia universities back to Montreal stopped by police and everyone aboard taken into police custody.
"We saw violence against people and this is something that we strongly condemn," CLASSE spokesman Gabriel Nadeau-Dubois said. "The escalation of violence and confrontation doesn't help at all our negotiatons," added Nadeau-Dubois who condemned violence for the first time since the beginning of the strike.
The protests were basically against the tuition fee hikes in Victoriaville, Quebec, May 4, 2012. Surete du Quebec spokesperson Ingrid Asselin said only students are not suffering the consequences, four police officers were also injured.
Leo Bureau-Blouin of the FECQ urged students and police officers to remain calm.
"I'm very concerned by the situation," he said briefly.
Article viewed on Oye! Times @ www.oyetimes.com