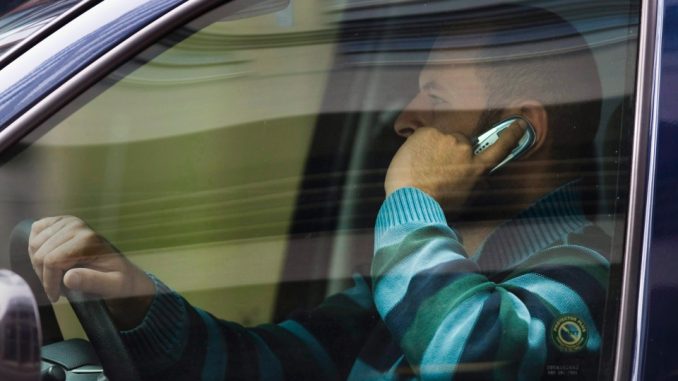 Ontario's Liberal government is eyeing to increase the penalties for motorists who are fined for being caught using a cellphone or any other handheld device at the time they are driving a vehicle. During an elaborative interview, Transportation Minister Glen Murray openly announced that he essentially supports any legislation that aims at adding demerit points as a penalty in an effort to deter people from breaking the provincial law and putting road users at a greater risk of injury or death.

Murray stated that "we now live in the world of BlackBerries and iPhones and it's a different reality, and the consequences of using those are similar to what we've had with drinking and driving, so it's time to really look at what are the kinds of penalties that will work." Murray is known for planning to soon table a new legislation within months that amplifies the fines of using handheld devices while driving. Currently, the penalty of this violation results in a $155 fine with no demerit points or forfeiture of the handheld device, while Murray claims that fine alone aren't discouraging distracted driving. He added that drivers who receive a summons or who contest their ticket by going to court may face a fine of up to $500 according to current law.

It is a fact that regardless of recurrent public awareness and enforcement campaigns by police across Ontario, many motorists still ignore the four-year-old ban on handheld devices while driving. The Ministry of Transportation recently mentioned that 51,776 motorists have been ticketed this year, while a total of 235,000 have been ticketed over the last three years.