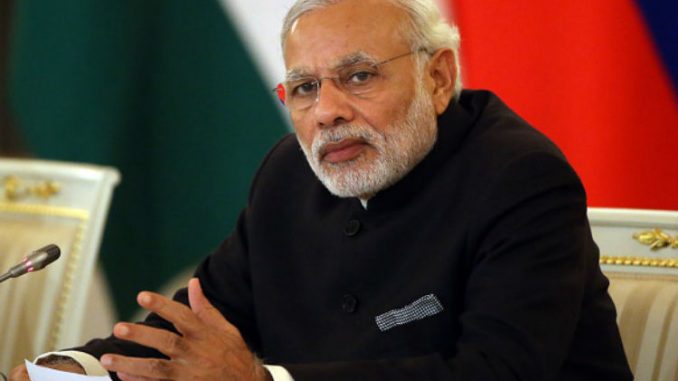 Karnataka Election season was heated up yesterday with a grand rally of Prime Minister Narendra Modi in Bengaluru. #KarnatakaTrustsModi and #NammaKarnatakaFirst were trending on Twitter throughout the day. In his inimitable style he called out Karnataka government as '10% government' and used acronym of 'TOP' with respect to agriculture. These elections are turning out to be a cracker of an elections after an intense battle in Gujarat saw BJP scrape through. Congress is buoyed by its performance in Modi's home state and increasing ratings of Rahul Gandhi as per India Today Mood of The Nation poll. This is the last big turf Congress holds along with Punjab, these two states are the only big states sending more than 10 MPs to Parliament, where party is in power. A loss here would send out a wrong message for the 3 state elections to be held at the end of the year in MP, Rajasthan & Chhattisgarh, semi-finals to the Lok Sabha elections of 2019.
While no Chief Minister has returned to power in Karnataka since Ramakrishna Hegde in 1985, and there is a strong trend of people of the state throwing out incumbent governments, Siddaramaiah's aggressive countering has surprised even BJP strategists. He is using the same tricks used by BJP in other states and seems to have learnt lessons from Amit Shah, giving him back at each occasion.
Six Indications Siddaramaiah is proving to be a tough nut to crack
1. Surprise Welcome or Rude Shock?
PM Modi landed in Bengaluru to a surprise welcome. A tweet from CM Siddaramaiah welcoming Modi to Karnataka highlighting the achievements of his government. Normally BJP leaders and party handle put up such tweets, but CM's tweet became stole the day. Not the sort of welcome Modi would have expected. He also tried to set the agenda for his speech, asking him taking a position on the uncomfortable Mahadayi dispute. This is not the first time Siddaramaiah has pulled off something of this sort. While Amit Shah was there for a rally in Mysuru last month, Congress backed a bandh called by farmers on the water sharing dispute with Goa, causing low attendance. Proper use (misuse) of government machinery inspired by Shah!
2. Backing separate religion demand of Lingayats
While the BJP is trying to consolidate Hindu votes ensuring Congress AHINDA plan fails, Siddaramaiah is countering this move by trying to split BJP's anchor Lingayat votes. He is backing a demand by a section of community to accord separate religion status to Lingayats who account for 15%-17% of population of the state and are a dominant political force along with Vokkaligas. 63% Lingayats voted for BJP in 2014 Lok Sabha elections. BJP CM candidate Yeddyurappa is a Lingayat. The matter has been referred to State Minorities Commission. Congress retained the 2 Lingayat dominated seats in by-polls held last year.
3. Hindutava vs Kannada pride
BJP's plans to polarise the Hindu vote by playing the Hindutava card is being countered by Siddaramaiah by playing the Kannada pride card. 'He is bringing in the element of Kannadiga pride in the tolerance, shared heritage and social harmony that the state is known for,' quipped a Congress leader. He has raised issues like separate flag for state, reviving and preserving the language, Hindi signboards, Mahadayi water sharing issue etc. to ignite the Kannada sentiment. This is very similar to the Gujarati Asmita card played by BJP in Gujarat.
He started the same by making Kannada a compulsory subject in schools (including ICSE & CBSE), 5% reservation for Kannada medium students in state civil services & printing of government hospital cards in Kannada. Kannada is the common thread that binds all – LIBRA, Vokkaligas and AHINDA. He has advocated use of a separate state like J&K and constituted a committee to examine its legality. Taj Hotel has already hoisted the same in its premises. The Mahadayi river is the lifeline of North Karnataka, and the dispute between Goa and Karnataka, has put the BJP on back foot. He supported the agitations against imposition of Hindi sign boards on Metro and they were finally removed. All this has put the BJP strategists in a quandary. BJP and RSS believe Hindi is the common language that binds all of India.
4. Caste census has left BJP guessing
Siddaramaiah government has undertaken a massive caste census, the results of which are not available publicly. This is similar to caste census done at central level. The data has not been put in public by NDA government despite opposition demanding the same. Siddaramaiah government is doing deliberate selective leaks suggesting massive reduction in population of dominant caste groups of Lingayat & Vokkaligas. This is creating a lot of confusion among voters and BJP – JDS strategists. Siddaramaiah and Congress party are likely to benefit from insider knowledge, findings of the survey.
5. Increase in reservation up to 70%
Siddaramaiah has promised to raise reservation to up to 70% for backwards, Dalits & minorities based on Tamil Nadu formula. Currently it is 50%. A similar posturing in Gujarat didn't work, however it is not deterring CM. In Gujarat, Patels, a dominant caste was promised reservation which antagonized dalits and OBCs. Here he is suggesting an expansion in reservation for existing beneficiaries based on census data. He feels this has the potential of consolidating the AHINDA vote bank further.
6. Gujarat vs Karnataka model
Siddaramaiah is aggressively positioning the achievements of his government. Charts, Watsapp messages showing how Karnataka has performed better than Gujarat were widely circulated during Gujarat Elections in social media. This way he is not shying away from directly taking on the BJP's best governance model. In the graphics released on Karnataka vs Gujarat on key socio-economic parameters, Karnataka is seen ahead on most factors.
To conclude, while PM Modi did a huge rally yesterday, we have seen in the past these may not necessarily translate into votes. Additionally, urban areas have always been a strong point of BJP. The aggressive posturing of Siddaramaiah reminds of two CMs who took on the BJP might strongly, Kejriwal and Nitish. No CM has returned to power in Karnataka since 1985. Can he reverse the trend? Interesting battle ahead…
(This article was first published in FirstPost.)
Click HERE to read more and view the original source of this article.


Loading ...