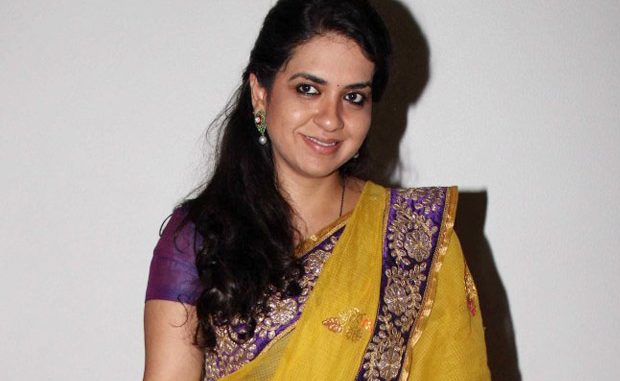 This article was last updated on April 16, 2022
Canada:

Oye! Times readers Get FREE $30 to spend on Amazon, Walmart…
USA:

Oye! Times readers Get FREE $30 to spend on Amazon, Walmart…
It looks like Anurag Kashyap's tweet asking for the Prime Minister's apology for visiting Pakistan in December 2015 has rankled many.
The latest to hit out at the Ugly director is the BJP's official spokesperson Shaina NC who minces no words while condemning Kashyap's political ignorance. "Mr Kashyap may or may not be a good filmmaker. But there are no two opinions on his political ignorance, not after what he has said about our Prime Minister. You know, you have to know what you are talking about before commenting. Don't talk about things you have no idea about. Anurag Kashyap is known for controversial films. I guess he wants to extend that image off screen also."
Shaina feels there is a vast difference between Indo-Pak relations now and in the past. "Anurag Kashyap can't seem to understand that difference. At the time of a diplomatic engagement we left it to our leader's discretion to carry the efforts of amity in whichever direction he deemed fit. If in spite of all of our Prime Minister's efforts Pakistan continues to do what it is notorious for doing, the Prime Minister had to take hard decisions. Too bad Mr Kashyap was not consulted. To drag the Prime Minister into the argument is most uncalled-for."
Shaina wonders what Kashyap's righteous indignation about Karan Johar's film amounts to. "Who says we're banning the film? And since when has Anurag Kashyap become the advisor to the Prime Minister's office? Who is he to ask the Prime Minister for an apology for visiting Pakistan? The Prime Minister is not accountable to Anurag Kashyap about difficulty policy decisions. If Mr Kashyap was a political analyst or part of the Government's think tank, it would be another matter. If he is doing this just to stand by Karan Johar we want to ask Karan Johar if this is a solicited intervention."
Shaina's final words on Anurag Kashyap's outburst: "If he thinks he's entitled to an opinion, so are we. We feel he has lost the plot."
Source: Bollywood Masala original article at "Anurag Kashyap has lost the plot"- Shaina NC slams the filmmaker
You can publish this article on your website as long as you provide a link back to this page.